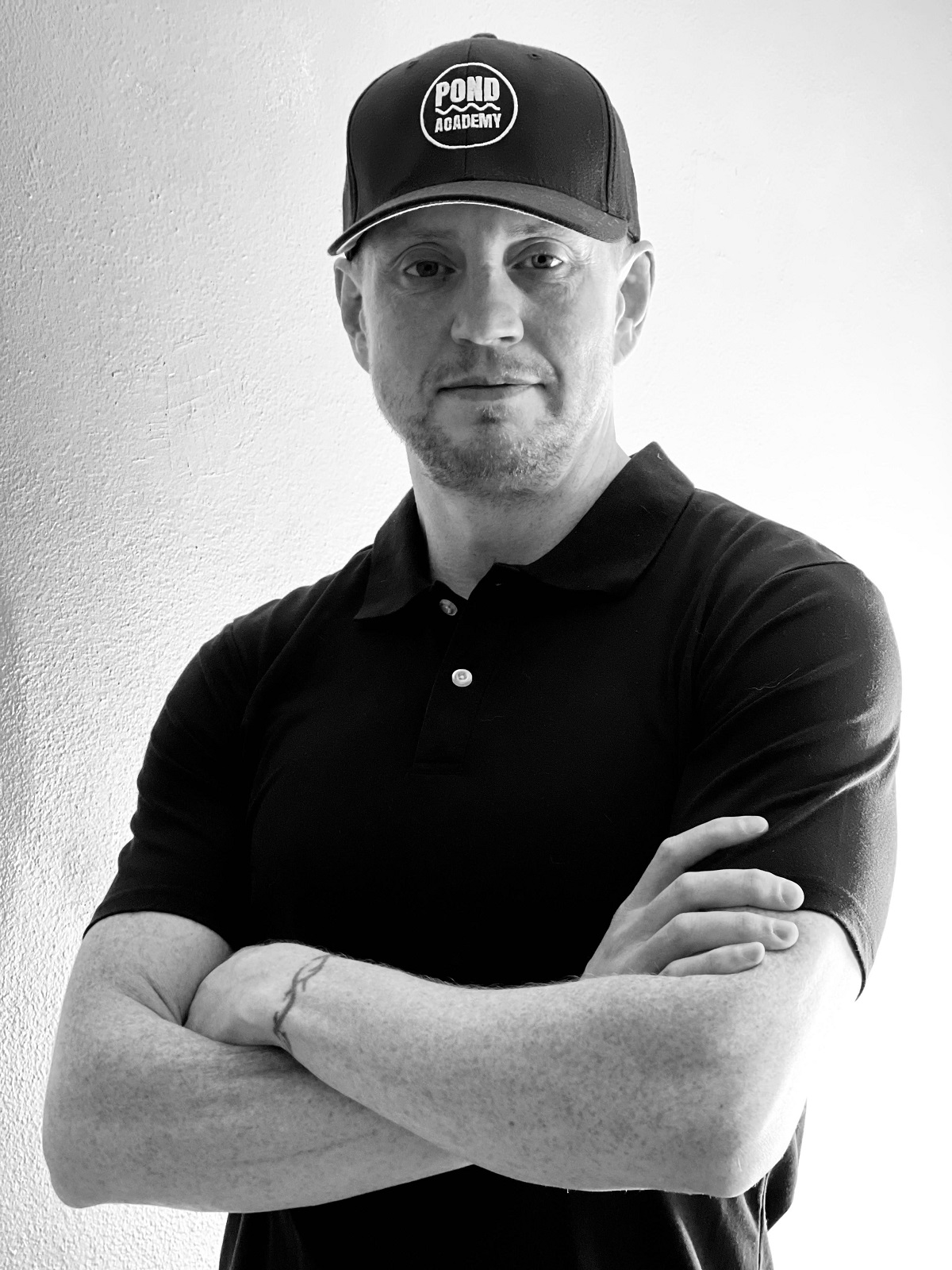 Maintaining a healthy and clean pond shouldn't be difficult.
Unfortunately, finding helpful and accurate pond information online can be!
I understand. Which is why PondAcademy.com exists.
My name's Tory Jon, and I'm a professional pond consultant and enthusiast.
I, along with my web team (whom I refer to as the Pondamaniacs, much to their dismay), designed this website to help other pond enthusiasts actually enjoy their ponds... you know, instead of stressing about how to maintain it.
Remember: Ponds should relieve stress, not create it!
When I created PondAcademy.com, I had two main goals in mind:
Create a fun and informative hub for pond enthusiasts. I want this site to accurately answer all of your pond and water garden questions, and I want you to enjoy it. Listen, discussing algae types and how to get rid of mosquito larvae in ponds aren't exactly the most exciting topics. But, hey, I'm here to try and change that.
Ease of use.

I want it to be as ridiculously easy as possible to get the information you need. All of our articles are organized categorically, and each how-to article, buyer guide, or product review is neatly laid out and written so even the most amateur pond owner can easily follow along and enjoy consuming the information.
Since the beginning, PondAcademy.com has helped thousands of pond and water garden owners maintain a healthy and clean pond! And I hope to add you to that list!