Pond Academy is reader-supported. Buying through links on our site may earn us an affiliate commission. As an Amazon Associate I earn from qualifying purchases.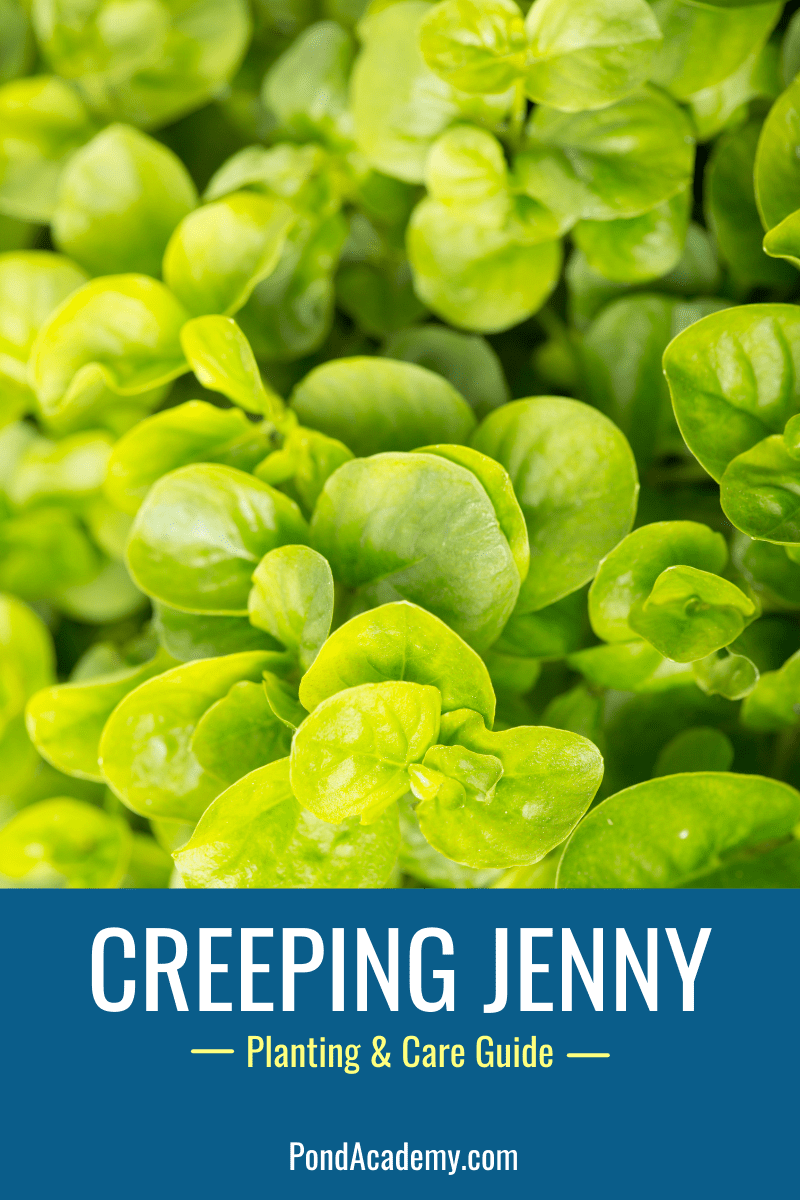 Creeping Jenny (Lysimachia nummularia) should be on your list if you are considering adding an oxygenating pond plant to your water garden.
The characteristic green foliage adds beauty to your pond by cascading down the rockery of your waterfall, emerging from the shallow edges of your pond, or spreading down the sides of a planting container.
The beauty of the Creeping Jenny plant, which is often referred to as Moneywort, is further highlighted by its bright-yellow blooms, as well as its fast growth – up to 6 inches in height and 18 inches in spread - all in a season.
Creeping Jenny never loses its green spring color throughout the fall, making it the planters' favorite and the ideal filler in between rocks and around waterfalls.
Moneywort (Creeping Jenny) Bacopa Monnieri Bundle Live Plant
Price:
Clicking this link to make a purchase may earn us a commission at no additional cost to you.
Creeping Jenny Quick Look
Common Names
Moneywort, Creeping Charlie, Goldilocks Creeping Jenny, Golden Creeping Jenny
Plant Type
Light Requirements
Full Sun to Partial Shade
Hardiness Zones
USDA 4-10
Bloom
Summer
Grow Up To
Vertical: 1 to 4 inches
Spread: 12 to 18 inches
Water Depth
Shallow waters up to 2 inches
How to Plant Creeping Jenny In A Pond
Plant Creeping Jenny directly into your pond or water garden in shallow water of up to 2 inches. This will serve as an ideal habitat for small pond fish, insects, and frogs.
You can also plant it as fillers in-between waterfalls or rocks, where they fill spaces, or as a trailing plant in hanging baskets, window boxes, or containers. Creeping Jenny is also perfect for areas that allow it to cascade, for instance, over a bank or a wall.
When planting, it is best to add the plant to each planting container (containing your preferred aquatic planting media) loosely. Fertilize the bottom half of the planting media, place the plant in the pot ensuring it goes into the center with the roots spread out over the planting media. Then add more media up to 2/3 to the top. In most cases, the crown of the plant, connecting the stems and the roots, can go as far as 1-2 inches below the surface of the planting media.
For best results, do not use bagged potting mix or similar lightweight soils – they have high floating tendencies and may muddy your pond water.
Creeping Jenny Care Guide
It is best to trim or prune your creeping jenny plants once the flowers and leaves start turning brown or yellow. Removing them completely will minimize the amount of excess organic material in the water body.
Once winter arrives, the stems and leaves start to die off. For plants planted directly into a bog area, it is best to only trim the dead foliage to 1-2 inches above the top of the water. For plants in planting containers or on plant shelves, it is best to trim the dead foliage to 1-2 inches before lowering them carefully into the deeper water of the pond.
Once winter starts rounding up, retrieve the submerged plants, especially before the ice gets permanently thawed and the plant starts growing. If you are in zones 6 and warmer, you may leave the plant in place without moving them, and there will be no problems.
Moneywort (Creeping Jenny) Bacopa Monnieri Bundle Live Plant
Price:
Clicking this link to make a purchase may earn us a commission at no additional cost to you.
Creeping Jenny Care Card
Download our free printable care card for the Creeping Jenny plant! Click the care card below and save the PDF file to your computer. You can easily print off the 3x5 care card or access it right from your phone. Get all the important information you need to keep your Creeping Jenny plants healthy and happy!
Plus, we provide a blank card for you to print and fill out yourself. Print it as many times as you like to create cards for all your plants!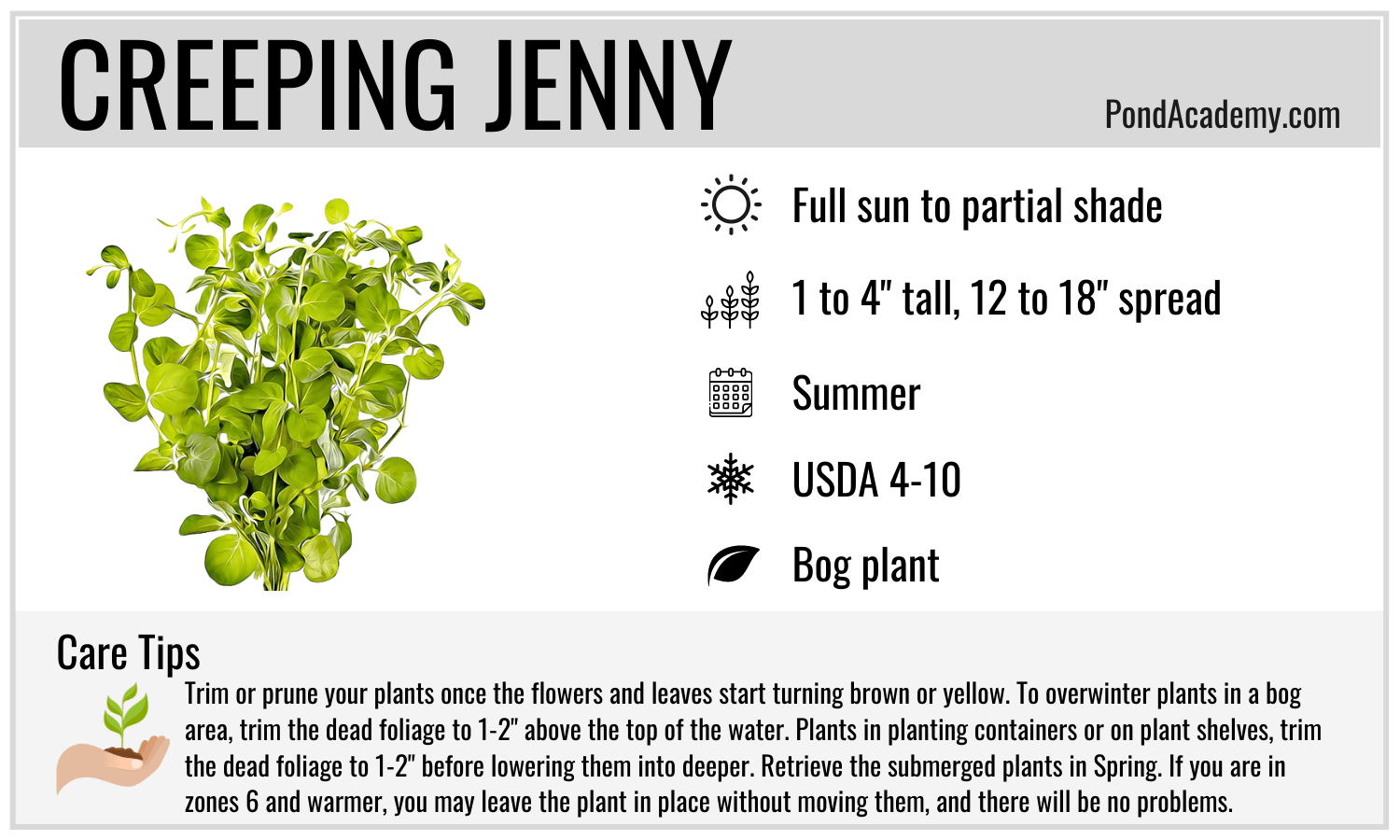 Pond Plant Care Card Set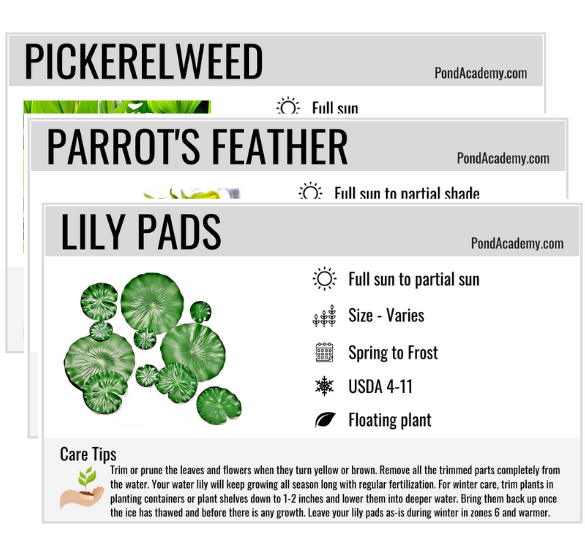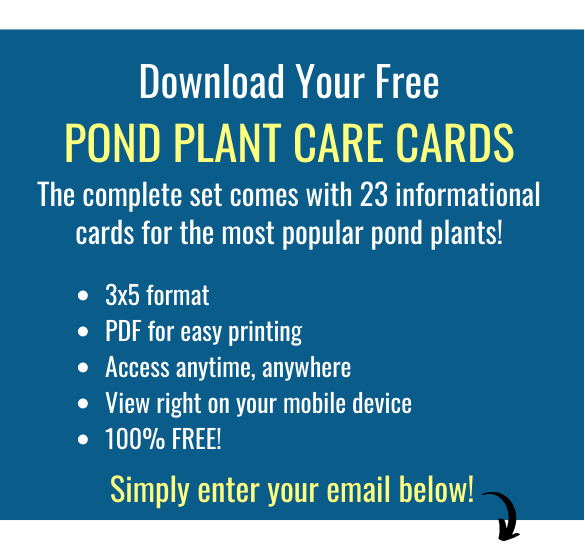 FAQs
Can you plant Creeping Jenny in water?
Yes, you can plant creeping jenny in water. This pond plant is known to do well in very moist soil or water with a depth of about 2 inches. So, if you are looking for a good marginal plant for your water garden, creeping jenny is one.
How fast will Creeping Jenny spread?
Provided the conditions are right, you can expect up to 18 inches (or more) growth spread in a season.
Does Creeping Jenny need sun or shade?
The best growing condition for creeping jenny is full sun to partial shade.