Pond Academy is reader-supported. Buying through links on our site may earn us an affiliate commission. As an Amazon Associate I earn from qualifying purchases.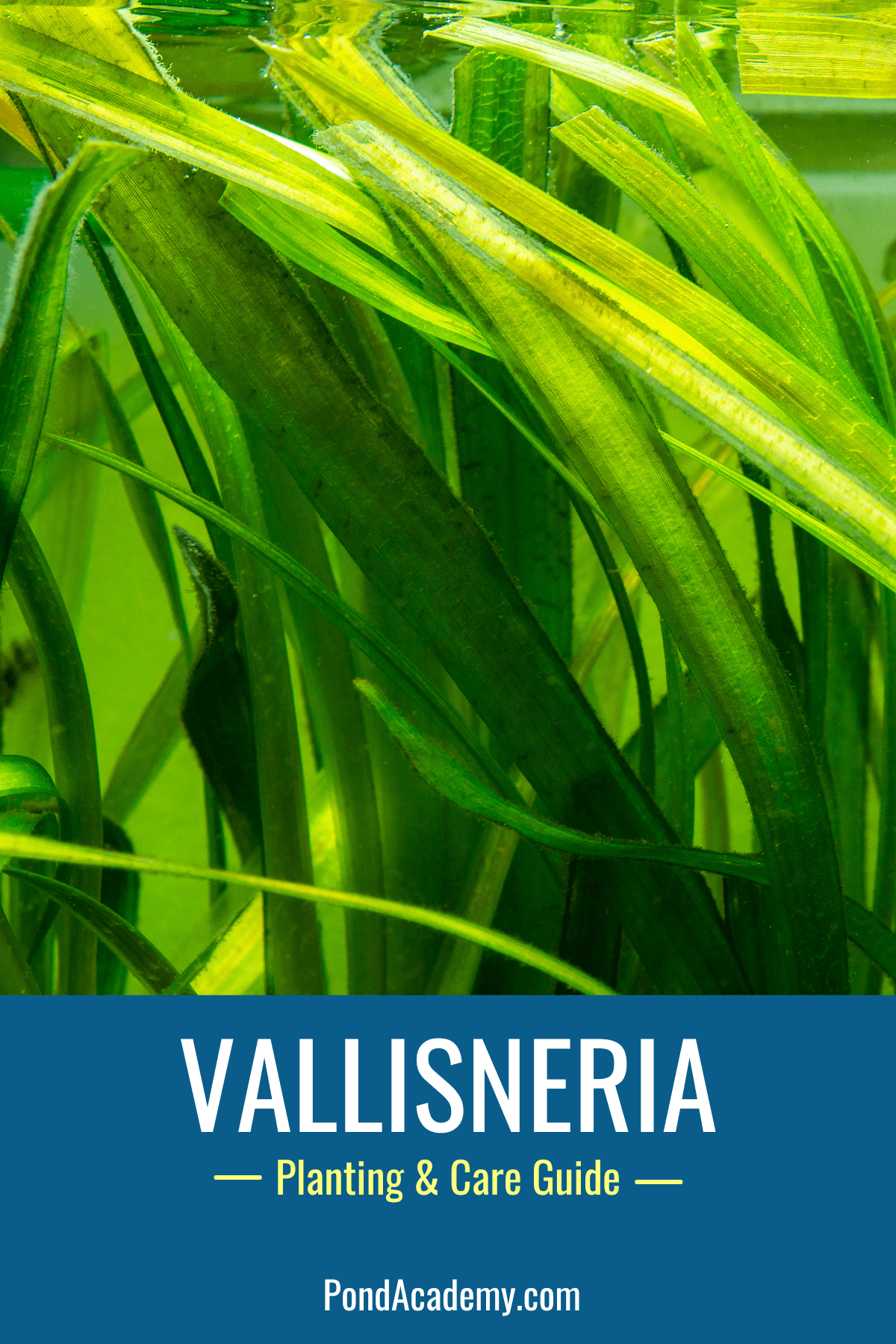 Vallisneria, commonly referred to as eelgrass or wild celery, is a pond plant with ribbon-like leaves that grow up to 3 feet long!
This popular and easy-to-find pond plant is an excellent oxygenator and will help consume nutrients that would otherwise fuel algae growth.
It's also one of the easiest pond plants to maintain, with no winter maintenance required and only a little trimming if it grows beyond the desired length.
Vallisneria Rooted Plants
Price:
Clicking this link to make a purchase may earn us a commission at no additional cost to you.
Vallisneria (Vallisneria) Quick Look
Scientific Name
Vallisneria
Common Names
Eelgrass, tape grass, wild celery, water celery
Plant Type
Submerged pond plant
Light Requirements
Full sun to partial shade
Hardiness Zones
USDA Zone 4 - 10
Bloom
July through September
Grow Up To
36 inches
Flower Color
White
How to Plant Vallisneria in a Pond
For best results, plant Vallisneria in a container with a sandy/soil substrate and place it at least 12 inches deep in your pond. You can place the container up to 6 feet deep if your pond water is clear and the plant receives ample sunlight. Alternatively, you can anchor the plant directly into the substrate at the bottom of your pond.
Vallisneria Care Guide
Vallisneria is extremely easy to take care of, only requiring regular trimming of the stolons to keep it at your desired size. Be sure to remove and properly discard any clippings away from the water so they don't decompose in your pond and potentially cause water quality issues.
Vallisneria can be left in the pond over winter, as it will simply die down to the tubers and grow back in Spring.
Vallisneria Rooted Plants
Price:
Clicking this link to make a purchase may earn us a commission at no additional cost to you.
Vallisneria Care Card
Download our free printable care card for the Vallisneria plant! Click the care card below and save the PDF file to your computer. You can easily print off the 3x5 care card or access it right from your phone. Get all the important information you need to keep your Vallisneria plants healthy and happy!
Plus, we provide a blank card for you to print and fill out yourself. Print it as many times as you like to create cards for all your plants!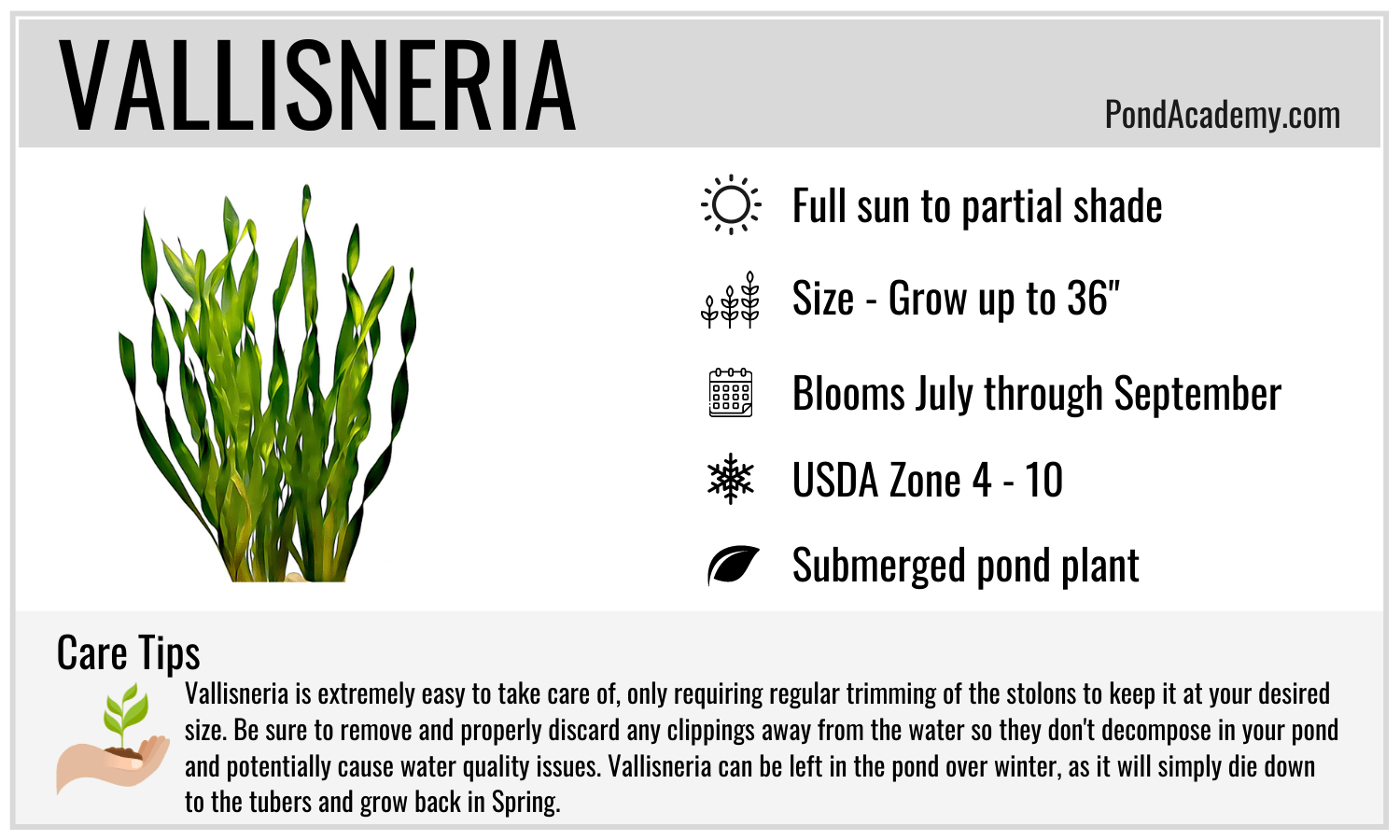 Pond Plant Care Card Set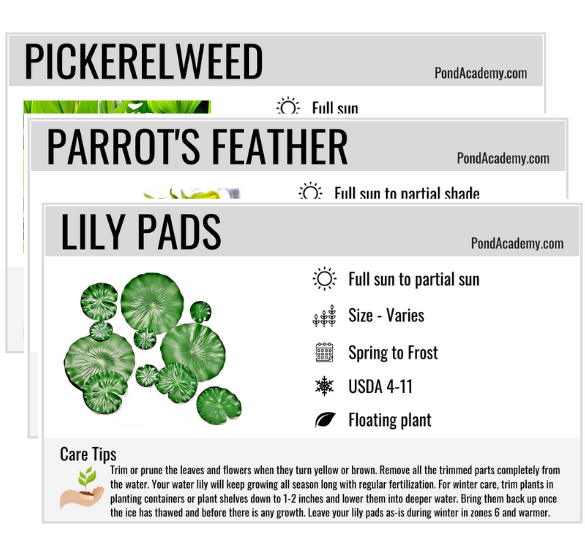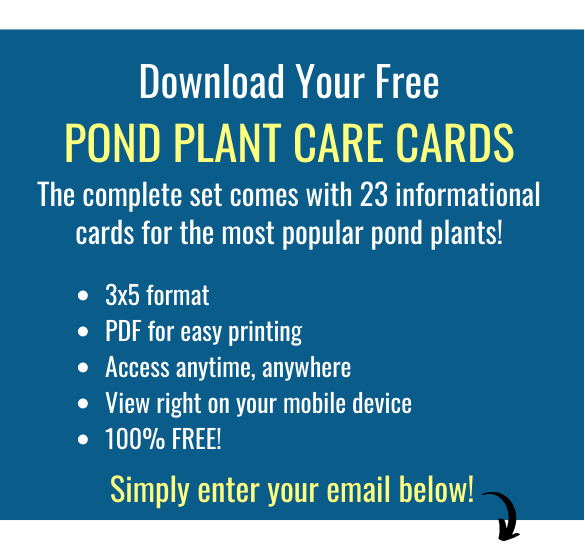 Vallisneria Plant FAQs
Is Vallisneria toxic?
Vallisneria is non-toxic, as evidenced by the fact that it's considered an important food source for the canvasback duck. These ducks are known to migrate to places where they can find this plant so they can feed on it. Turtles, insects, and some pond fish are also known to feed on the leaves and roots of this plant too.
Does Vallisneria oxygenate pond water?
Vallisneria is an excellent submerged oxygenator and made our list of the best oxygenating plants for ponds.