Pond Academy is reader-supported. Buying through links on our site may earn us an affiliate commission. As an Amazon Associate I earn from qualifying purchases.
There's no better way to fill that small empty corner space in your backyard than with a beautiful and serene pond with a waterfall.
The moving water makes for the perfect focal point, and the ambient sound of water flowing down the rocks is sure to relieve stress.
So, let's look at 13 small corner waterfall pond ideas to help you design the perfect water feature for your backyard!
Small Corner Pond Ideas With a Waterfall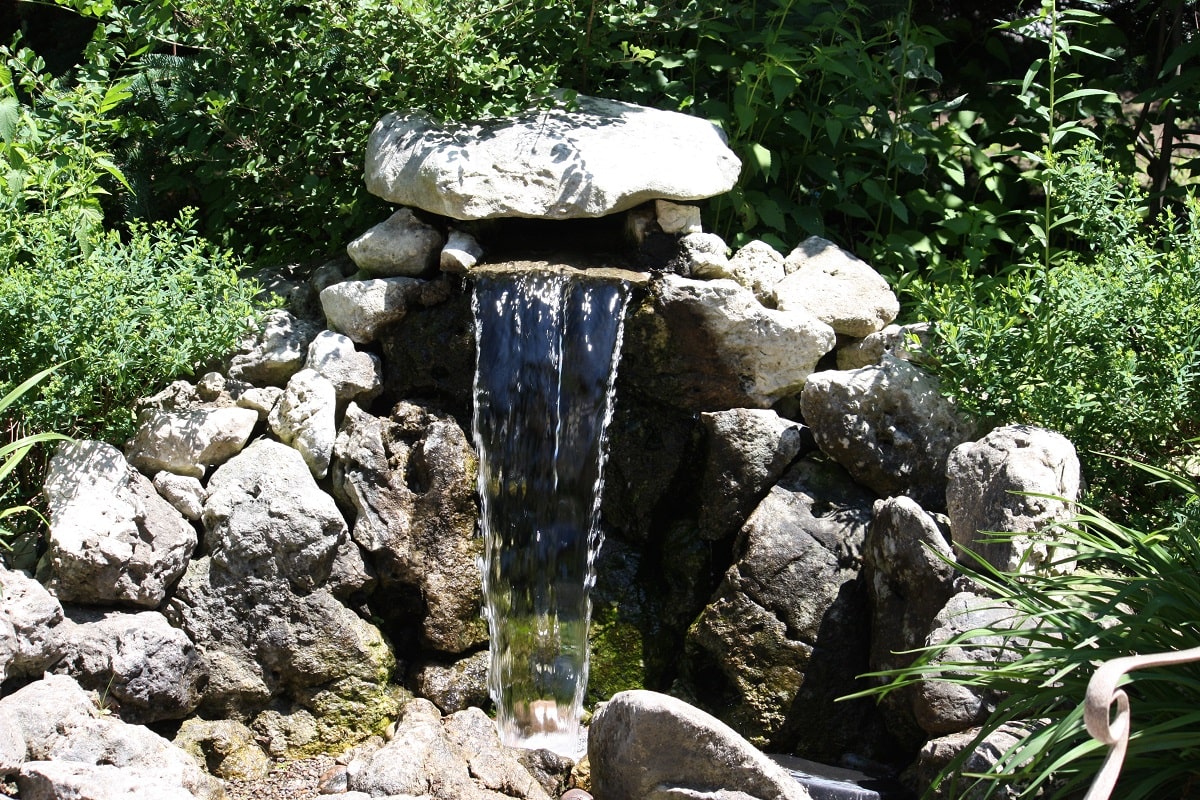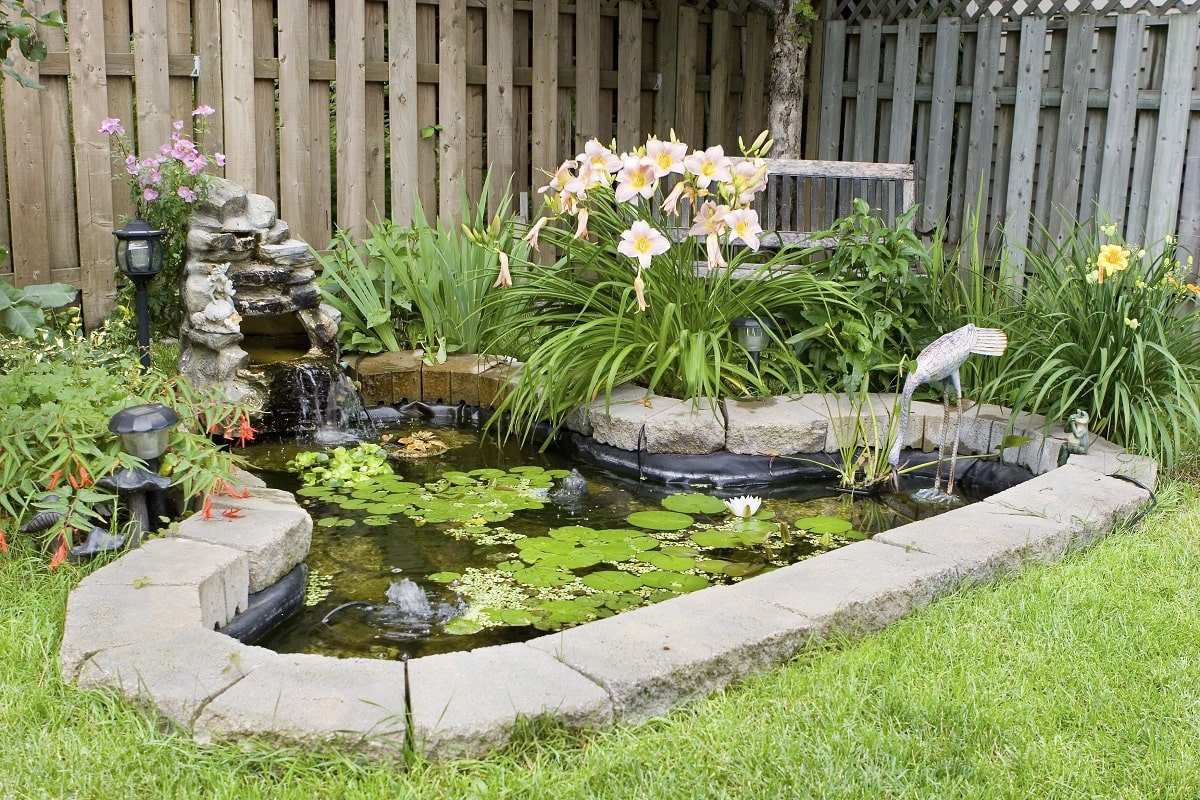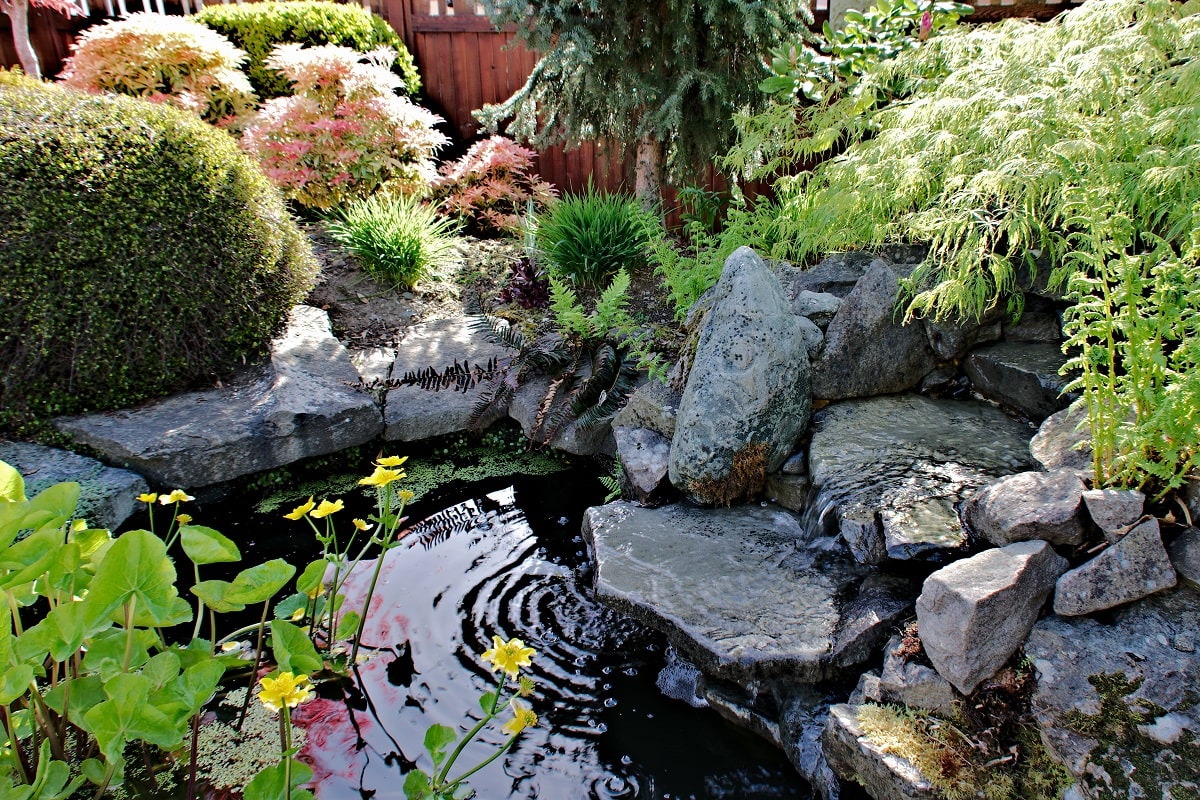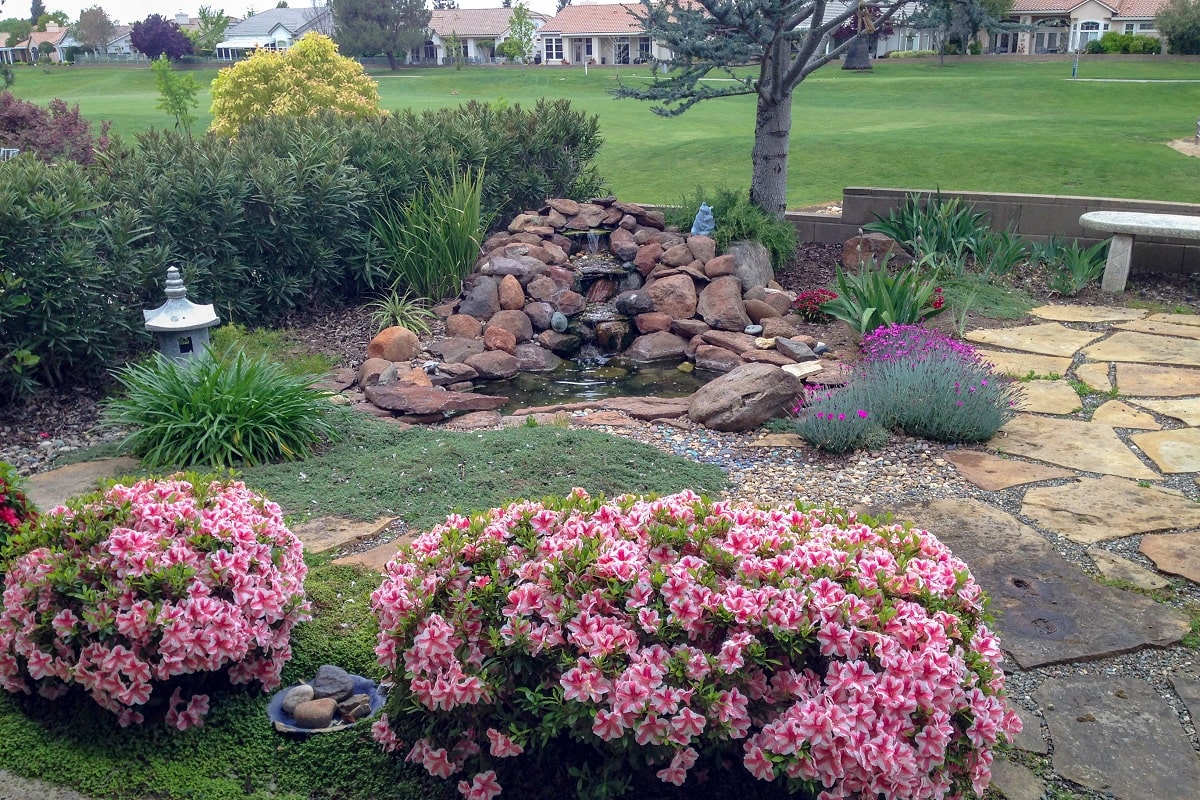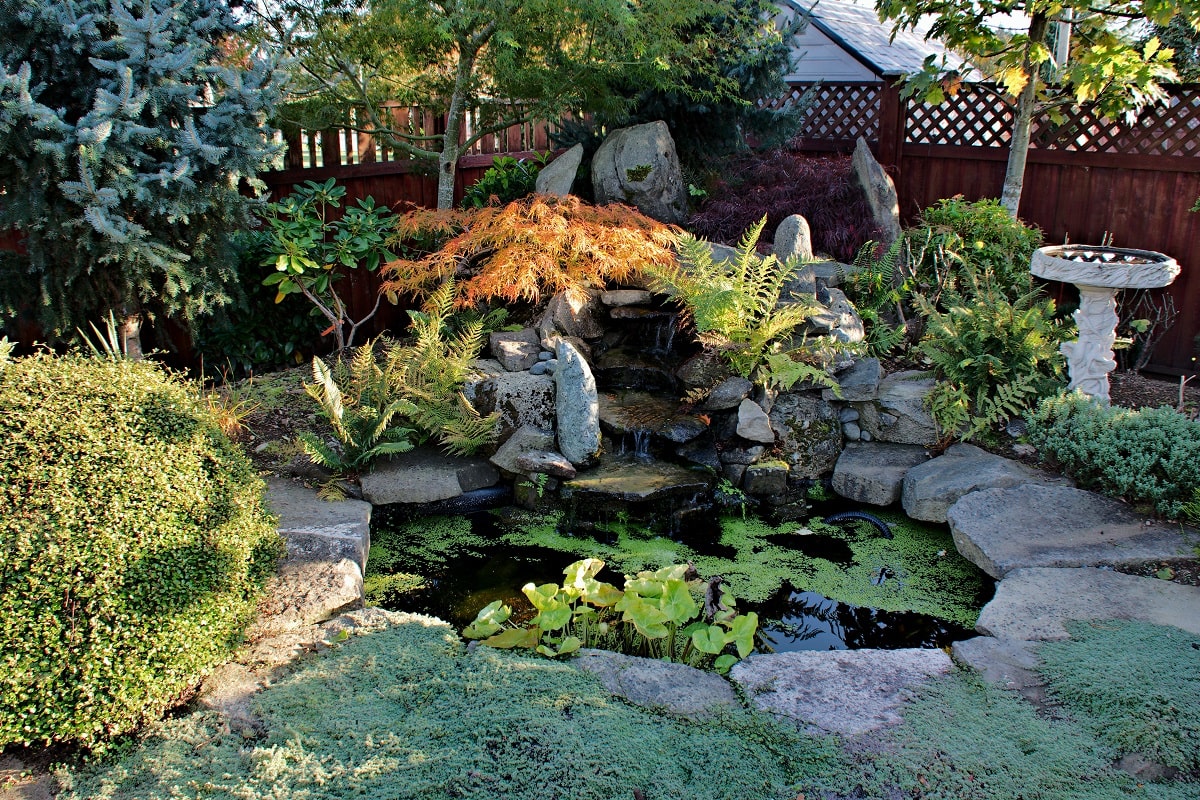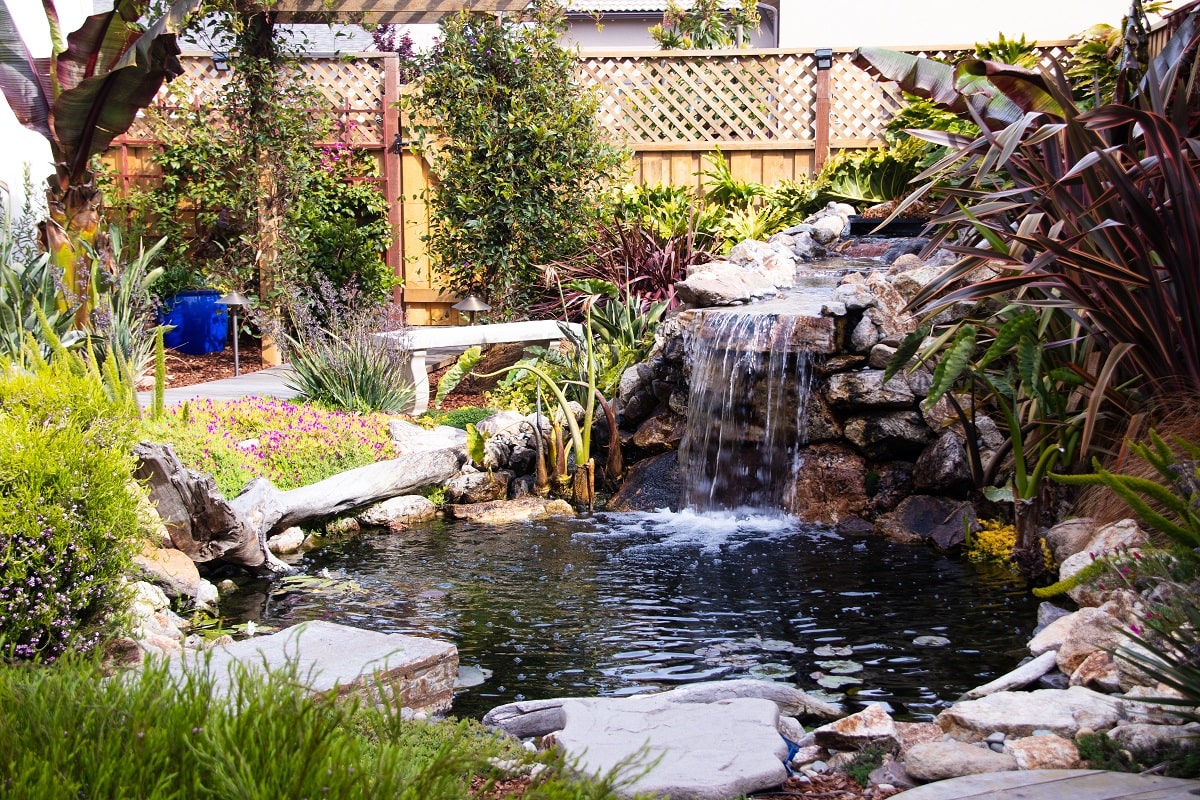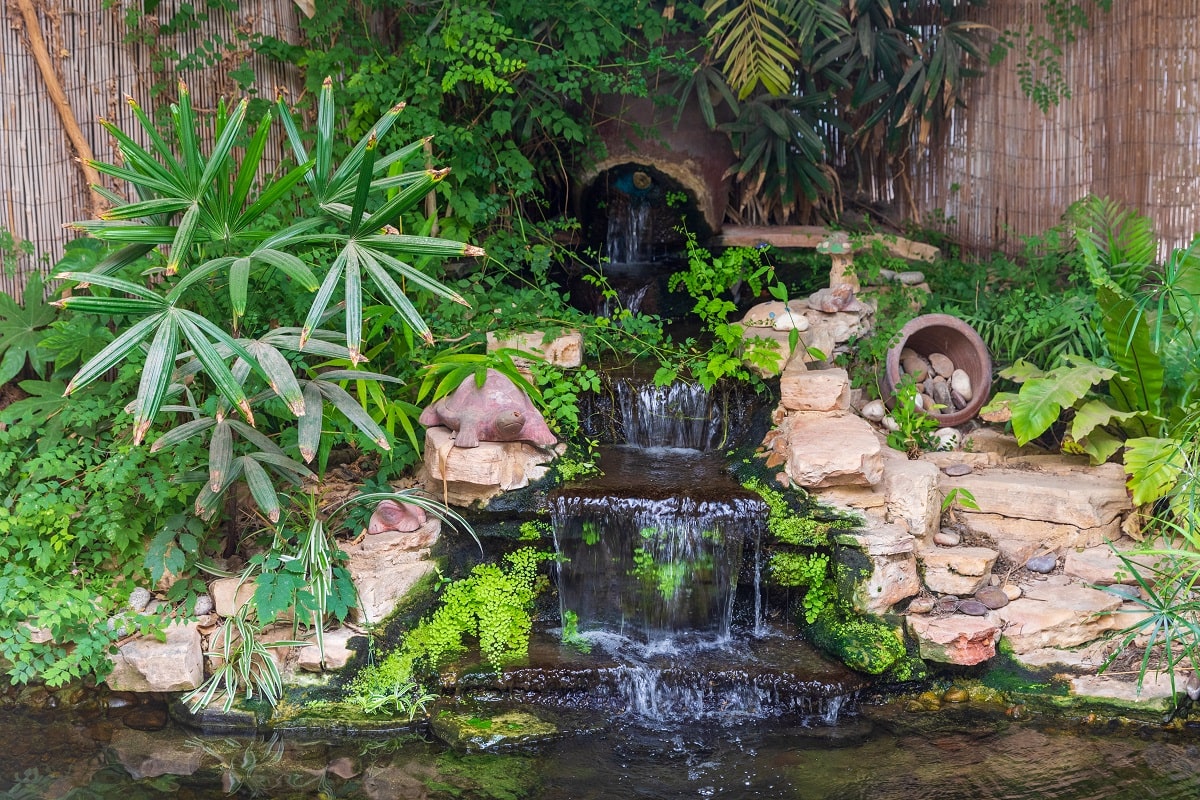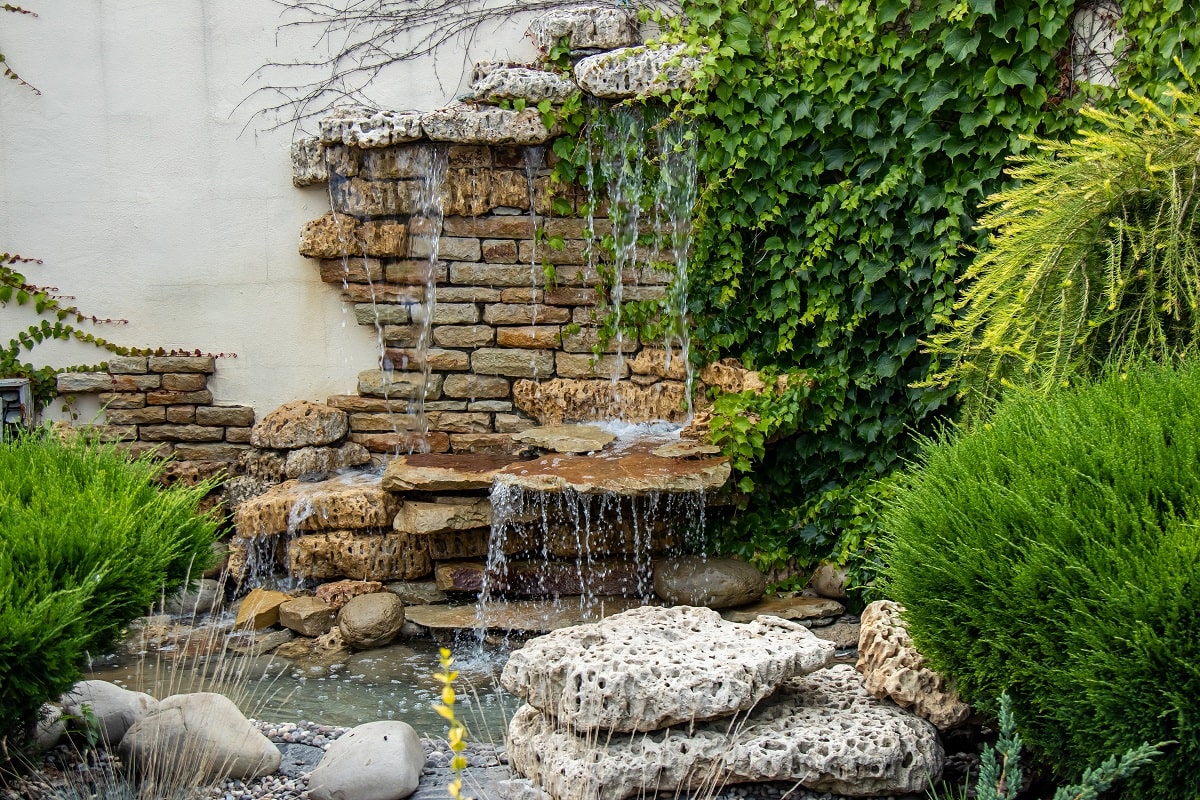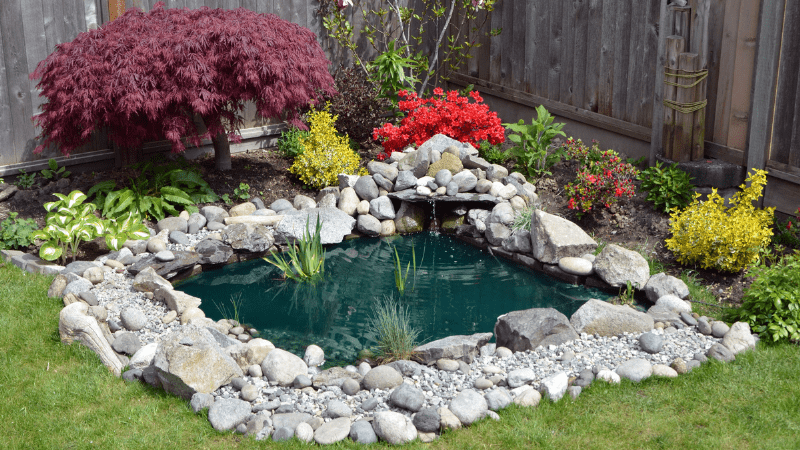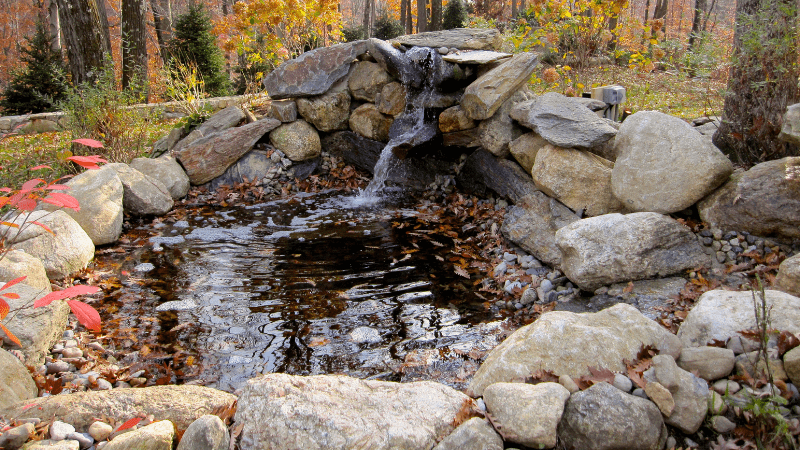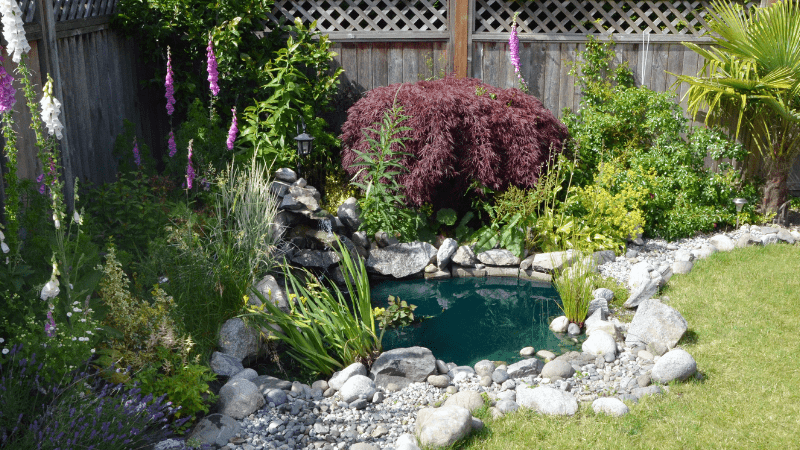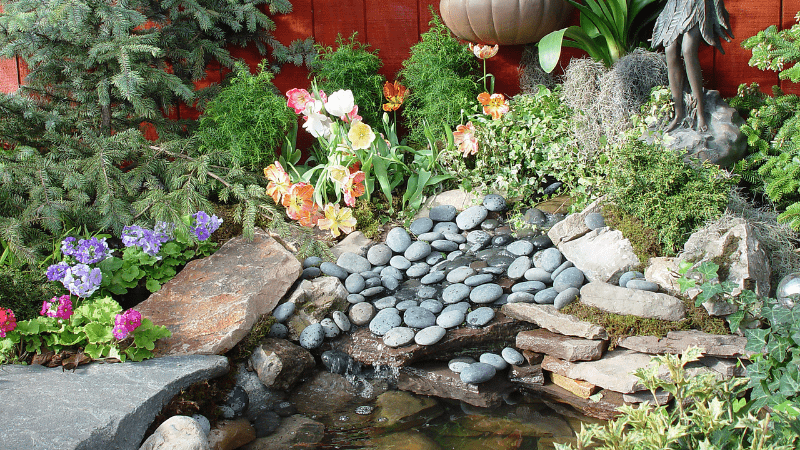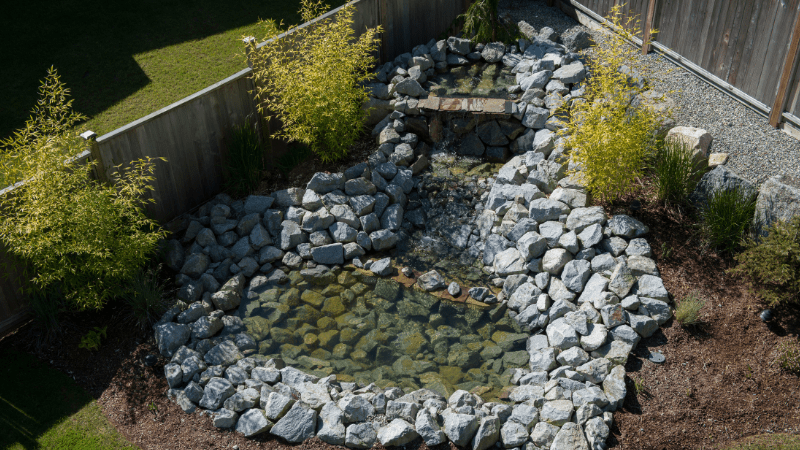 Want more pond ideas? Check out our huge list of 48 Cool Backyard Pond Ideas for more inspiration!
Once you've got a design in mind, it's time to start the building process! But, before putting the shovel to the ground, let's answer a few important and frequently asked questions.
How Deep Should a Waterfall Pond Be?
A waterfall pond should be at least 2 feet deep. If you plan to add fish and aquatic plants or live in colder regions, you may want to go deeper to prevent the pond from completely freezing over.
How Do You Build a Corner Pond?
Building a corner pond utilizes the same steps as building a regular backyard pond, which can quickly be summed up by planning the location, marking and digging the hole, leveling the area with sand, installing the pond liner, adding a pump and filter, and landscaping around the pond.
Check out our guide on How to Build a Pond Step-By-Step (With Pictures) for a complete breakdown of the process.
Tip: For a corner pond with a waterfall, it's recommended to have the waterfall in the corner. It's easier to layer the dirt and rocks in a corner, creating a more visually appealing focal point for the waterfall.
How Do You Arrange Rocks for a Waterfall?
To arrange rocks for a backyard waterfall, first set the bottom rock in place, typically your largest rock. Then layer the rocks up the waterfall. As you layer the rocks, angle them to direct the flow of water down to the rock below it. Place the waterfall spillway near the top and cover it with smaller rocks. Finally, frame the outside edges of the waterfall with large rocks to give it a more natural appearance.
A few tips to get a natural-looking waterfall include:
Use real stones instead of fake rocks.
Soften the edges of the waterfall plants.
Add twists and turns to the waterfall.
Look at real-life pictures of waterfalls, study how they look and try to mimic their appearance.
Creating your own unique waterfall is more of an art than a science. So, have fun with it, and don't be afraid to continually reposition the stones until you achieve the look you're after.