Pond Academy is reader-supported. Buying through links on our site may earn us an affiliate commission. As an Amazon Associate I earn from qualifying purchases.
Raised ponds are a great way to add a water feature to your backyard space without having to dig a hole.
Their simple and (sometimes) easy-to-install design has made them a popular choice with homeowners.
So, let's look at 11 raised garden pond ideas to help you design the perfect above-ground water feature for your backyard!
Raised Garden Pond Ideas
From small to medium-sized raised pond ideas to raised koi pond ideas, you'll find the inspiration you need for your next pond project! And continue below for tips to add a raised garden pond to your backyard.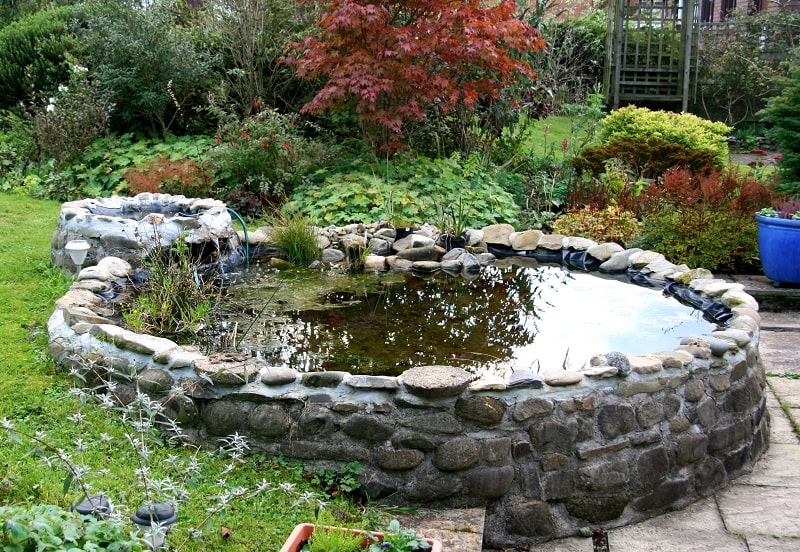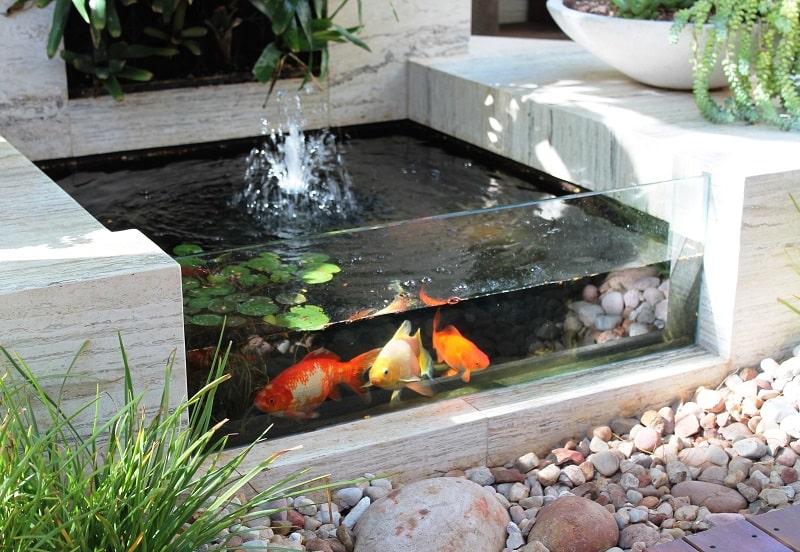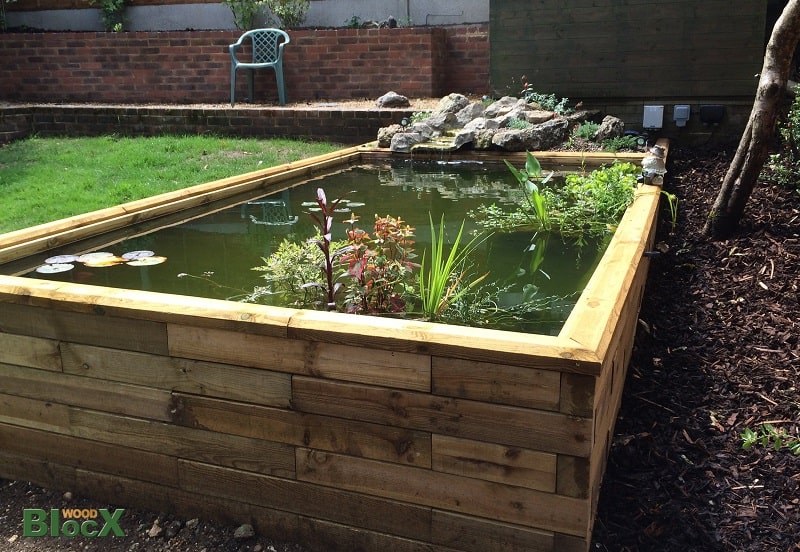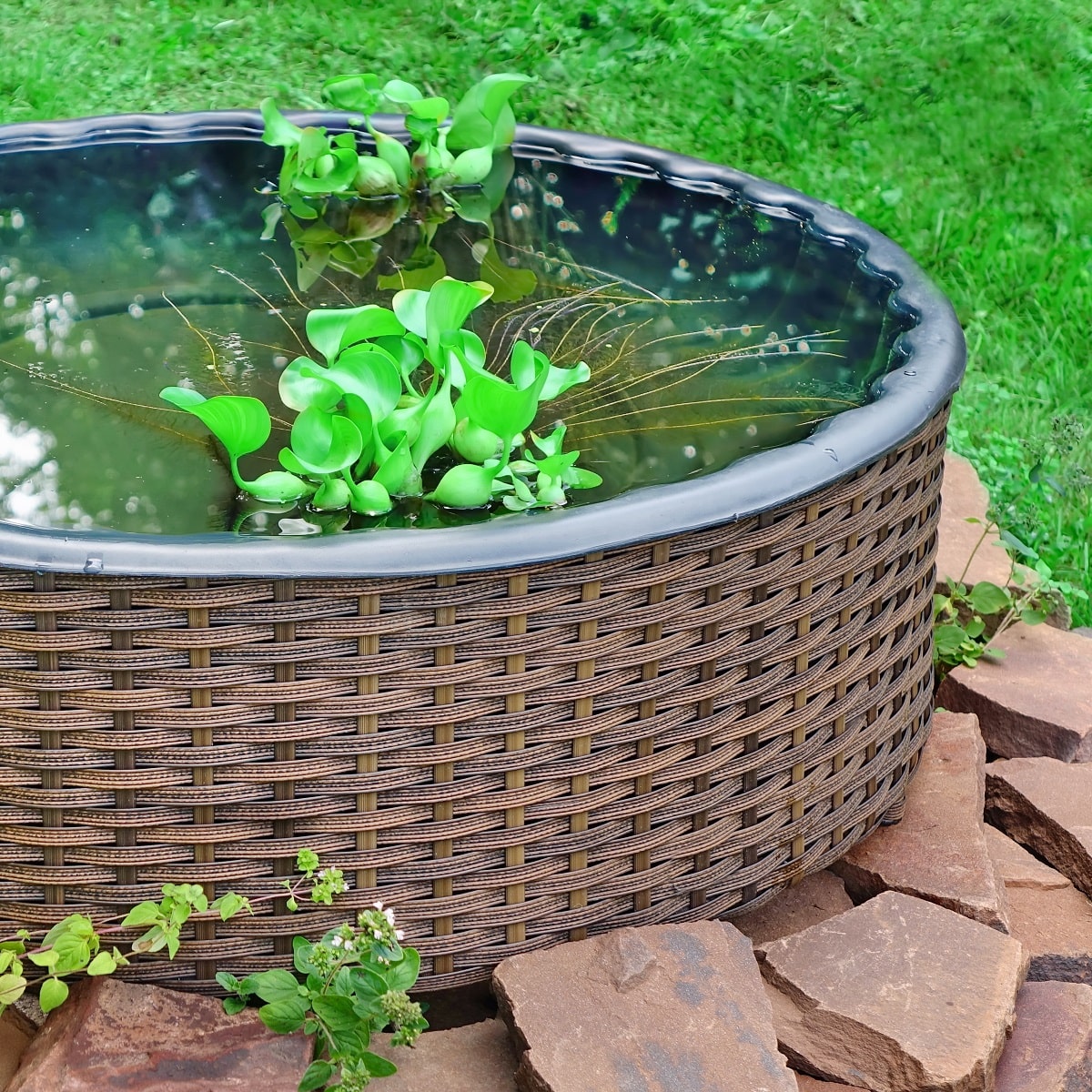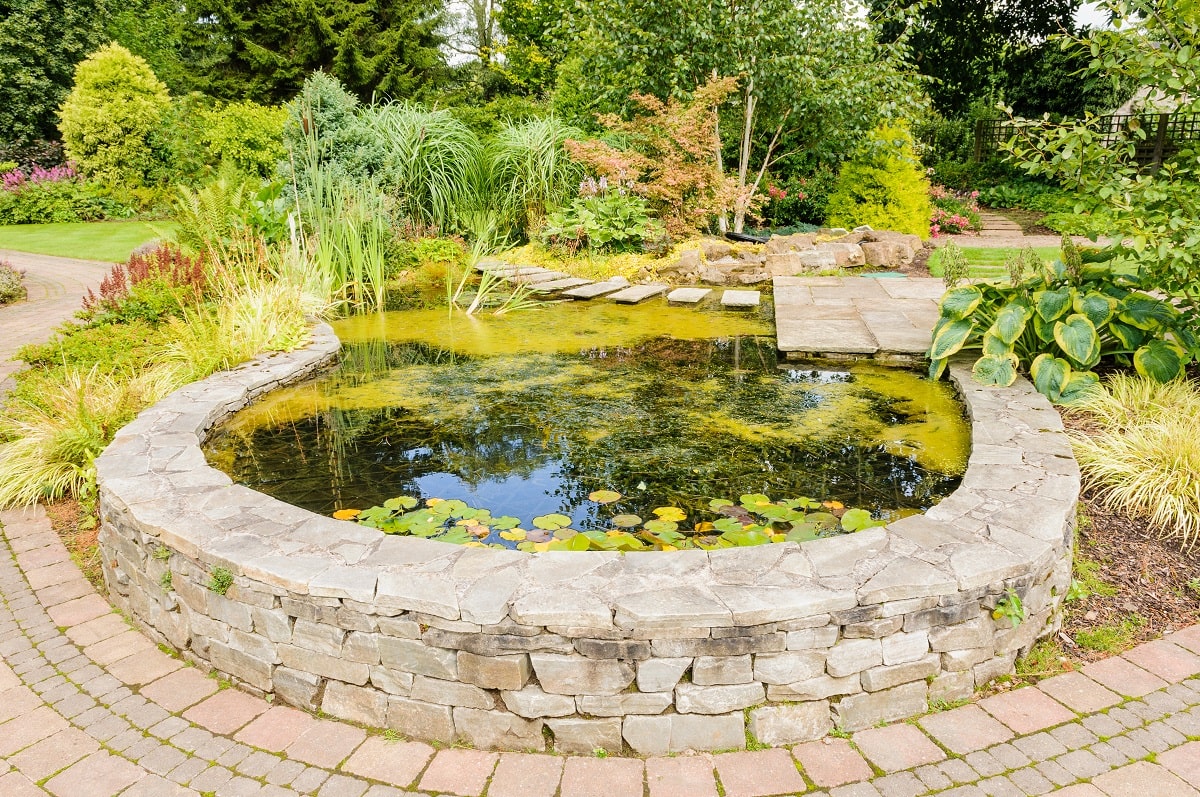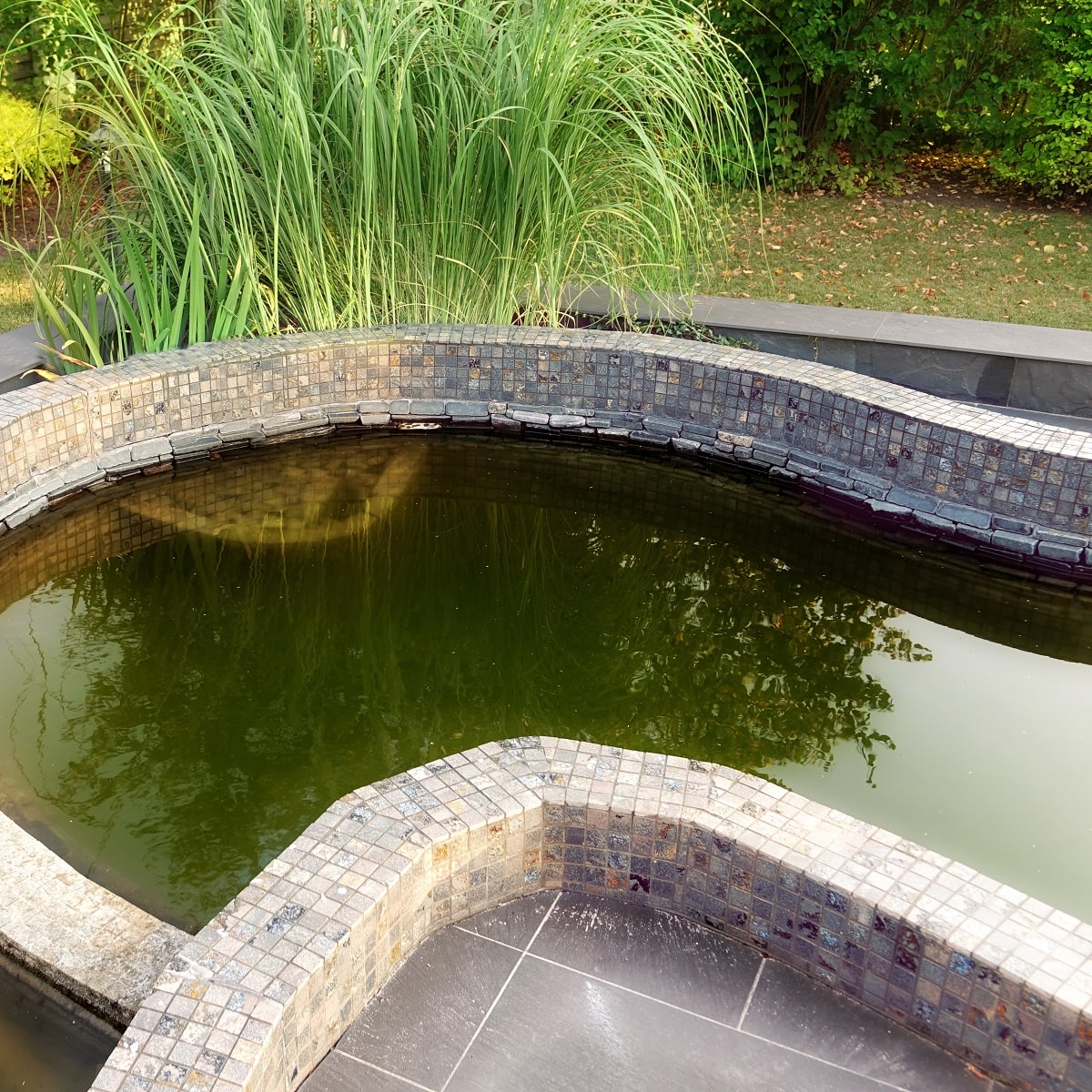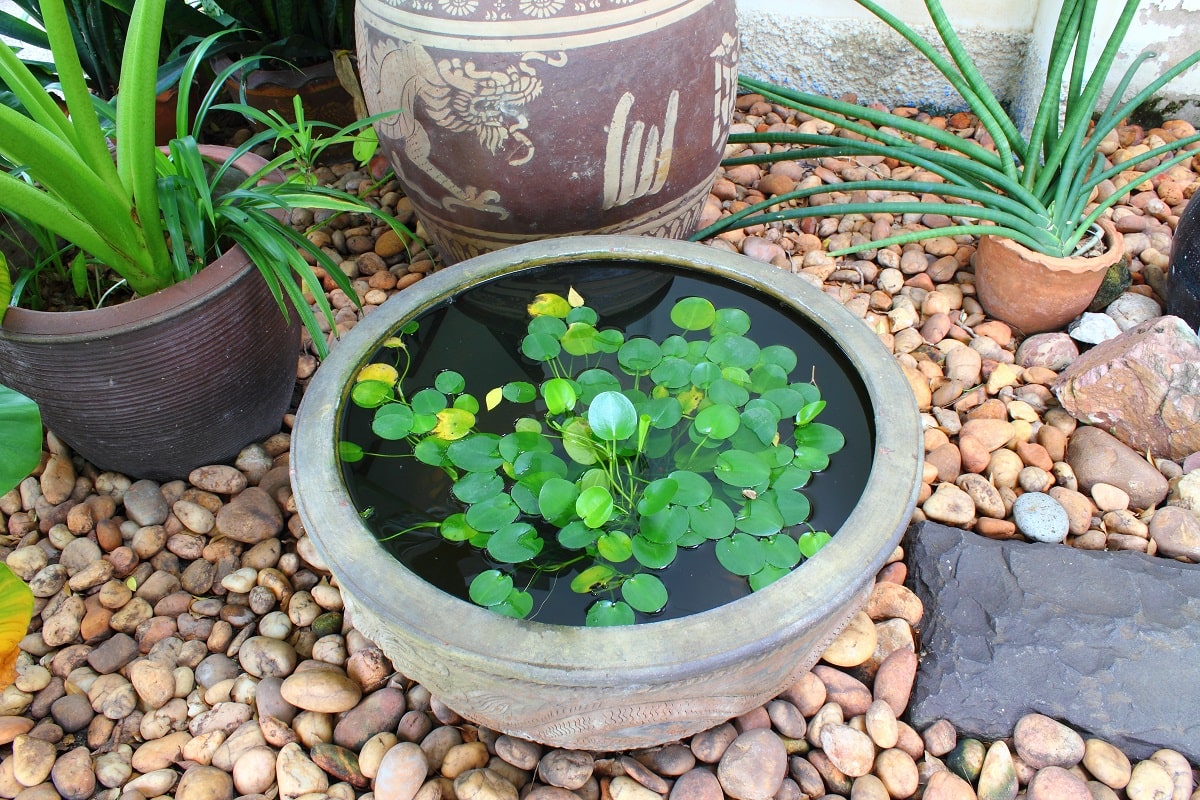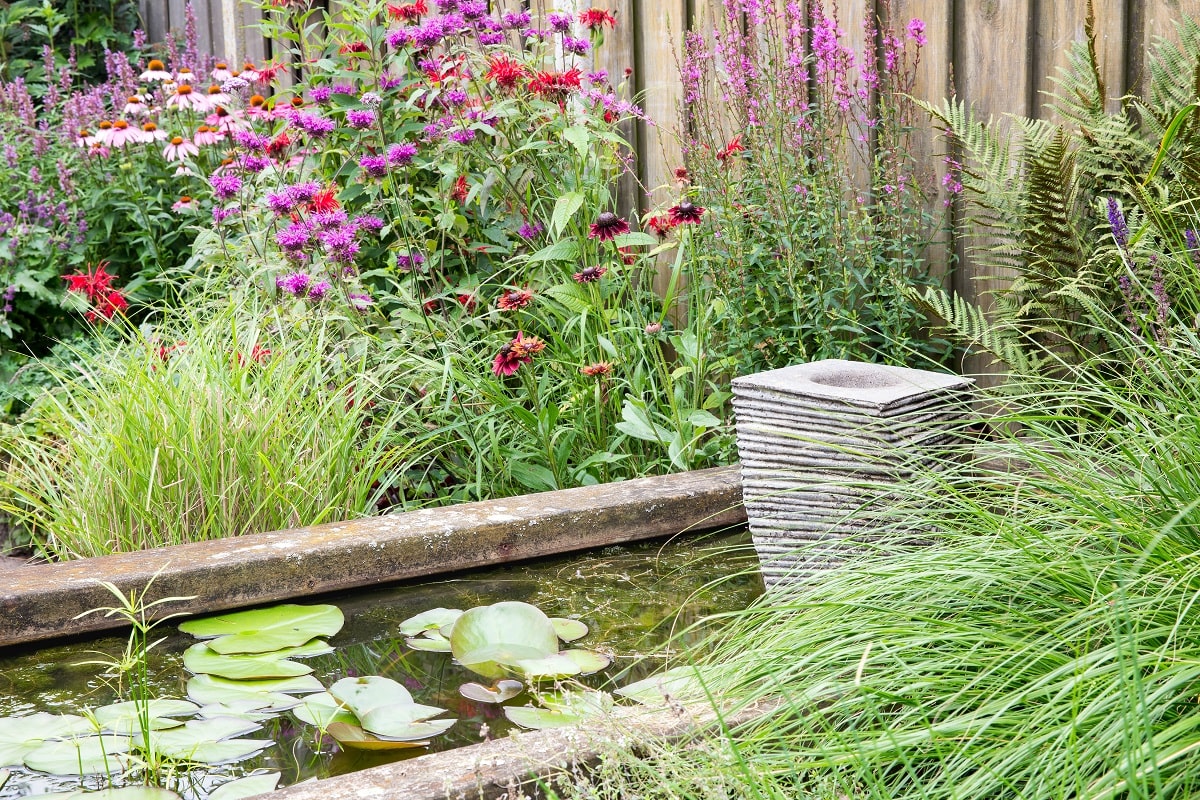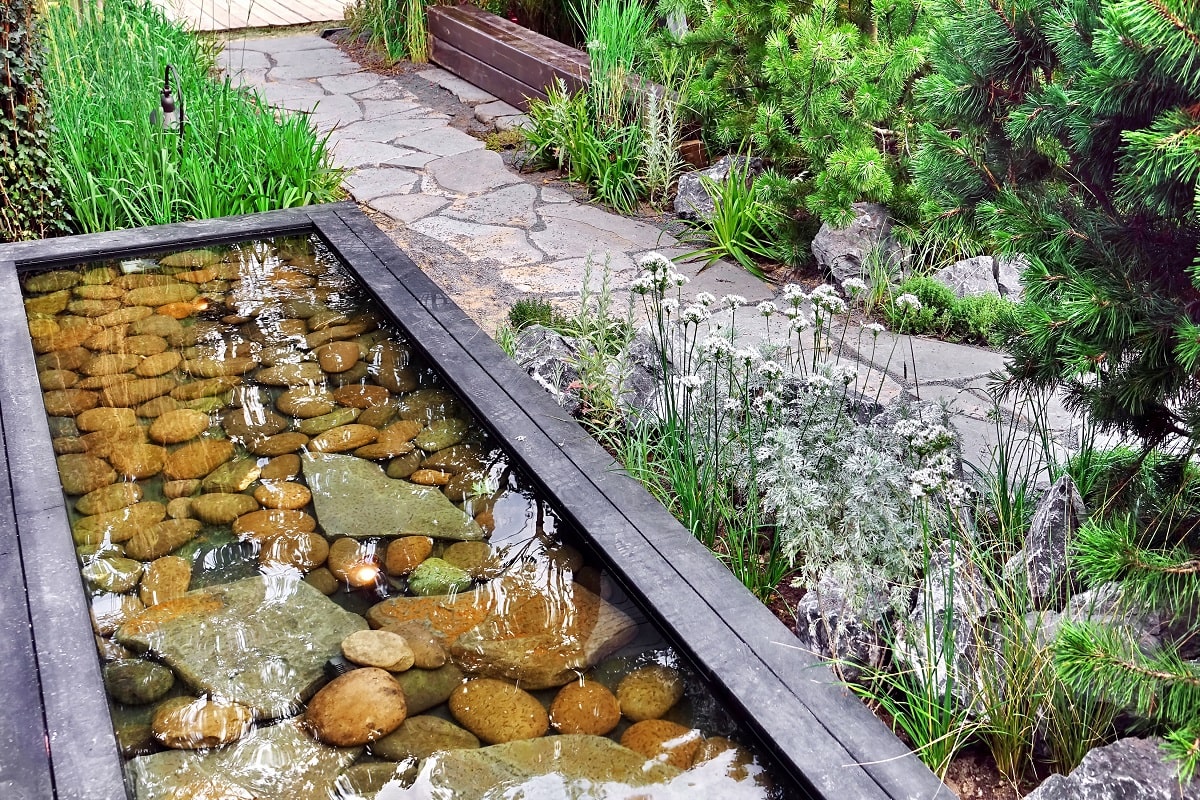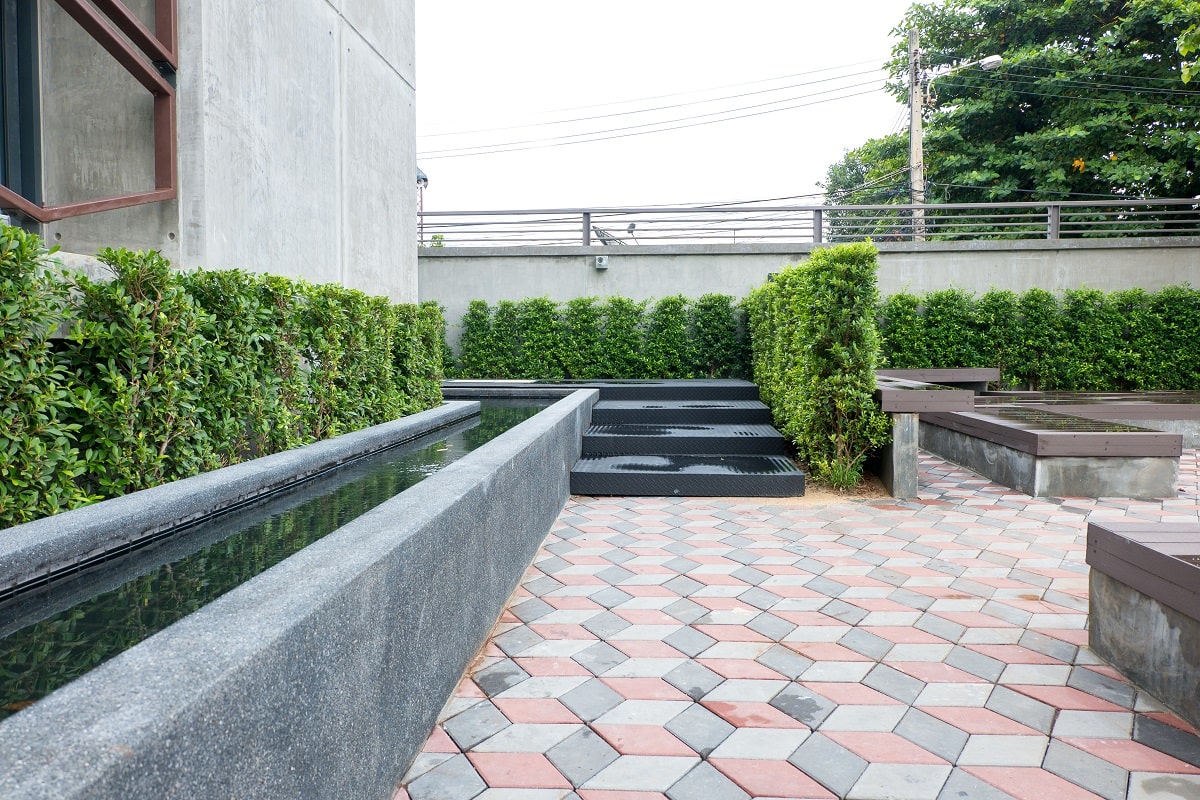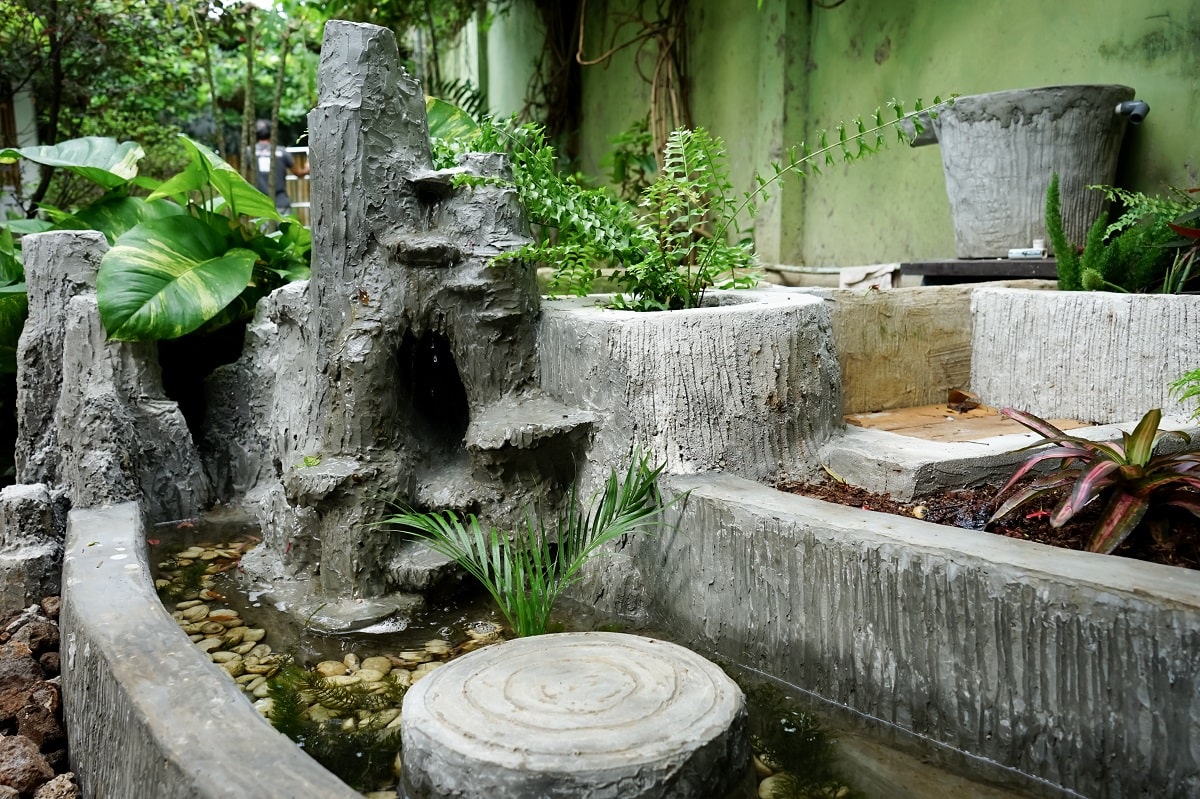 Want more pond ideas? Check out our huge list of 48 Cool Backyard Pond Ideas for more inspiration!
Once you've got a design in mind, it's time to start the building process! But, before you start the construction process, let's answer a few important and frequently asked questions.
How Deep Does an Above-Ground Pond Need to Be?
An above-ground or raised pond should be at least 2 feet deep if you plan to have fish, aquatic plants, or any sort of wildlife. You may need to go deeper to keep the pond from completely freezing over in colder climates and to avoid too much water loss from evaporation in hotter climates.
That said, depth isn't as important if you just want a small decorative or container-style pond.
Where Should a Raised Pond Be Placed?
The great thing about raised ponds is you can place them just about anywhere! But, for best results, it's best to keep the following in mind:
Keep the pond out of the full sun. Partial sun is preferred to help prevent water evaporation and algae growth.
Choose a flat and level surface.
Do not place the pond under trees that drop leaves.
Place your pond somewhere that you can enjoy it! In other words, a spot where you can see it from your patio, deck, back window, etc.
How Do You Hide a Pond Liner in a Raised Pond?
If you choose to use a liner in your raised pond, how you hide the liner will just depend on the style of the pond. An example would be to layer the edge or perimeter of your pond with rocks or stones on top of the liner to hide it. If your raised pond is made of wood, you could place a strip of wood around the top edge to hide the liner.
Check out these pond edging ideas for more inspiration.