Pond Academy is reader-supported. Buying through links on our site may earn us an affiliate commission. As an Amazon Associate I earn from qualifying purchases.
There's no better way to bring your pond to life than with a waterfall!
The movement, sound, and benefits a waterfall brings to your pond make them the perfect addition.
So, let's look at 24 pond waterfall ideas to help you design the perfect water feature for your backyard!
Pond Waterfall Ideas
From small to large pond waterfall ideas to koi pond ideas with waterfalls, you'll find the inspiration you need for your waterfall project! And continue below for tips to add a waterfall pond to your backyard.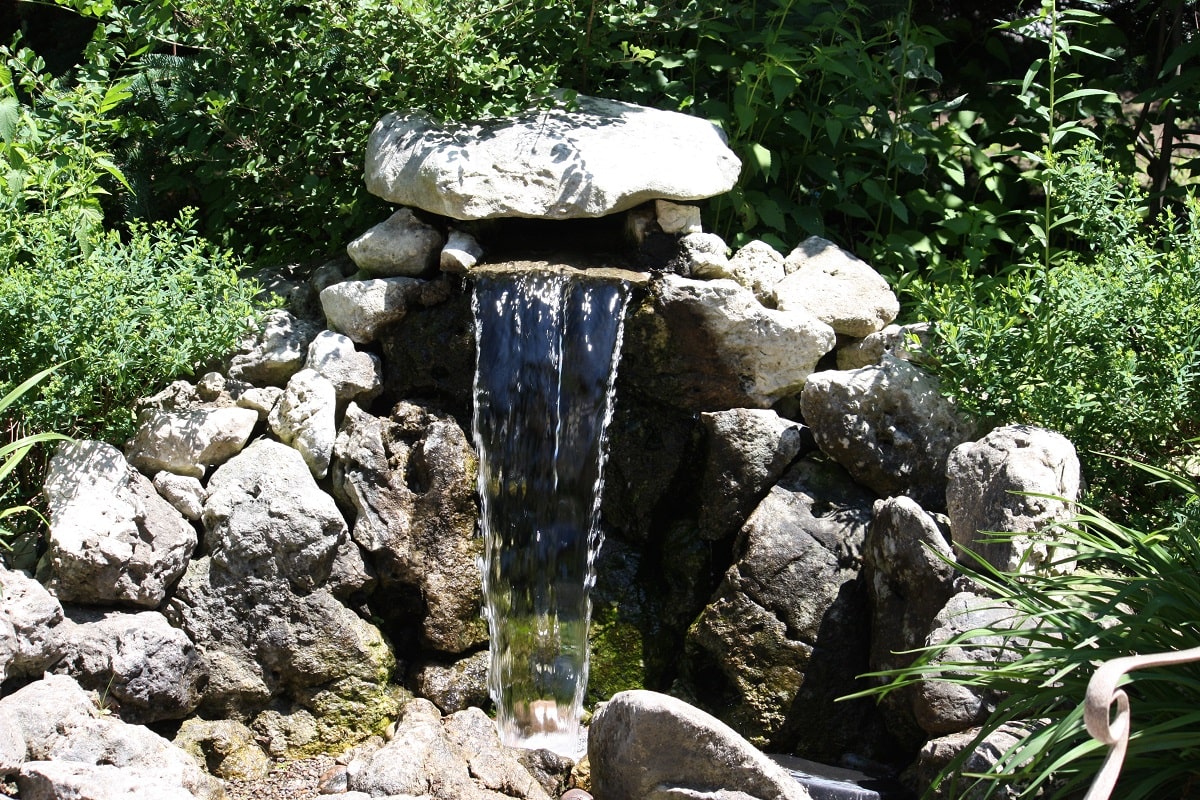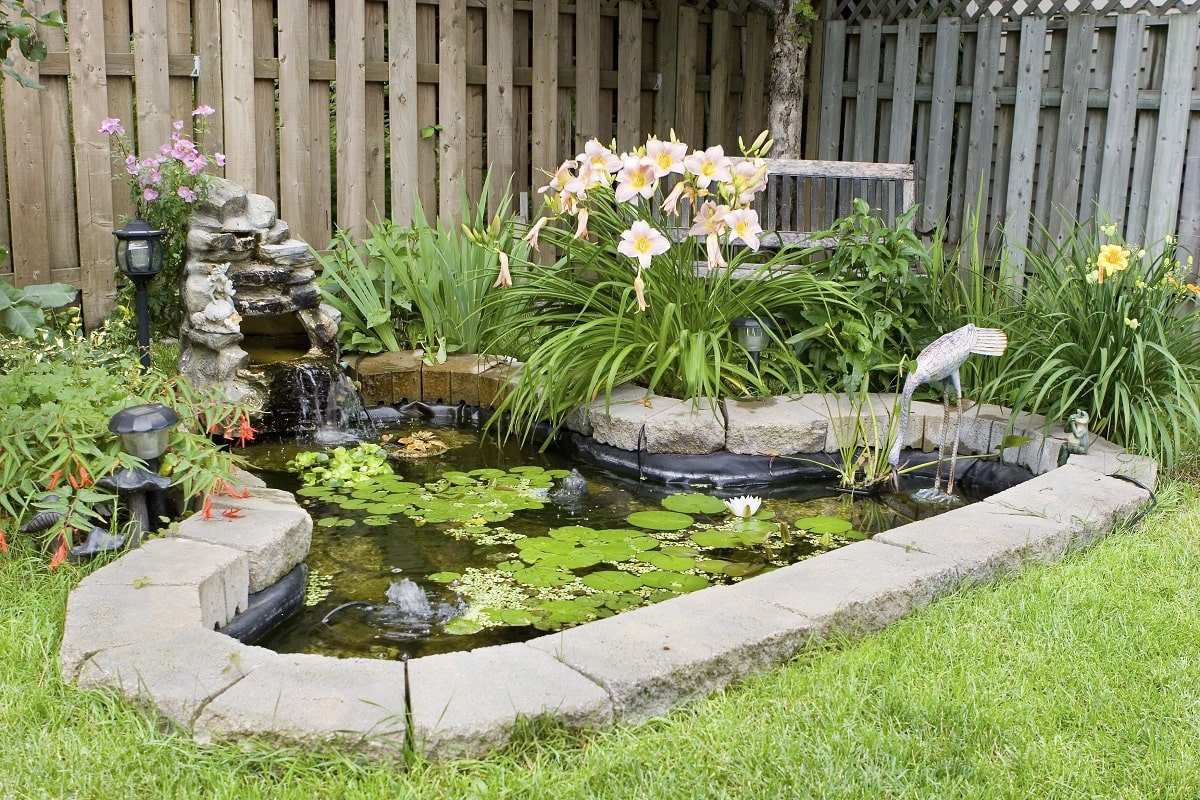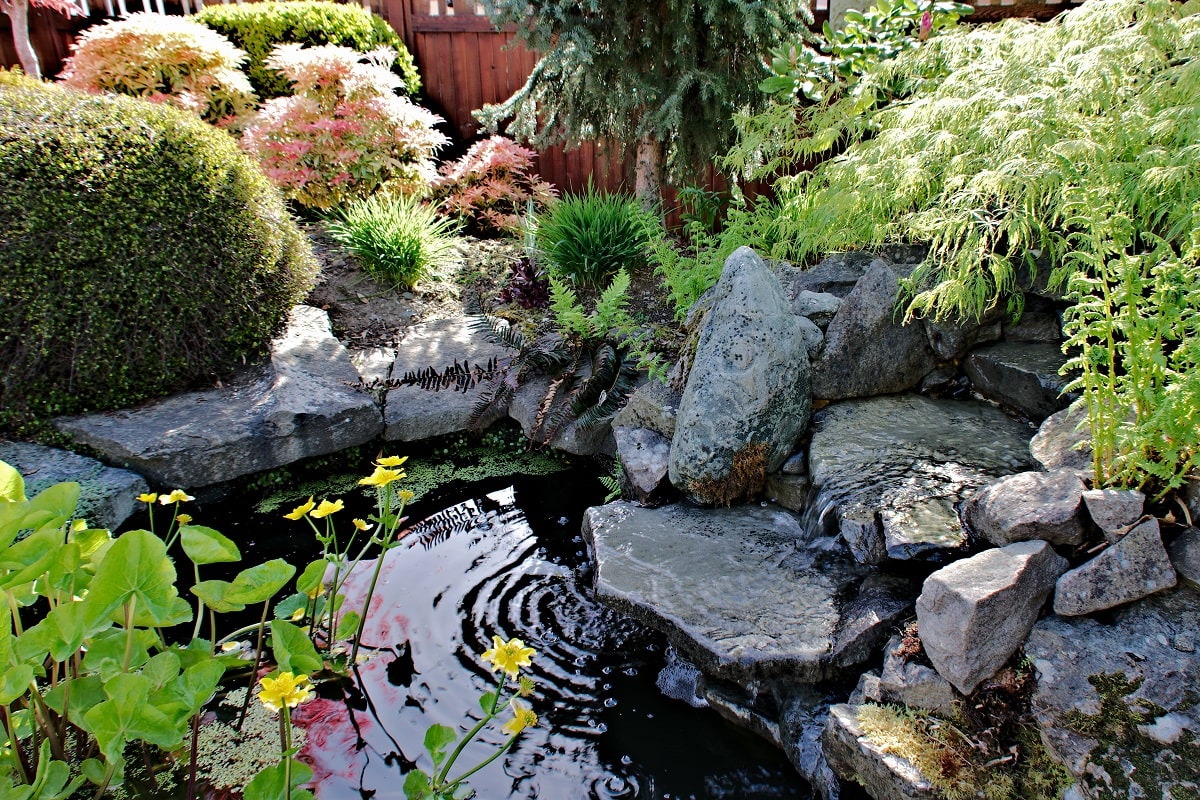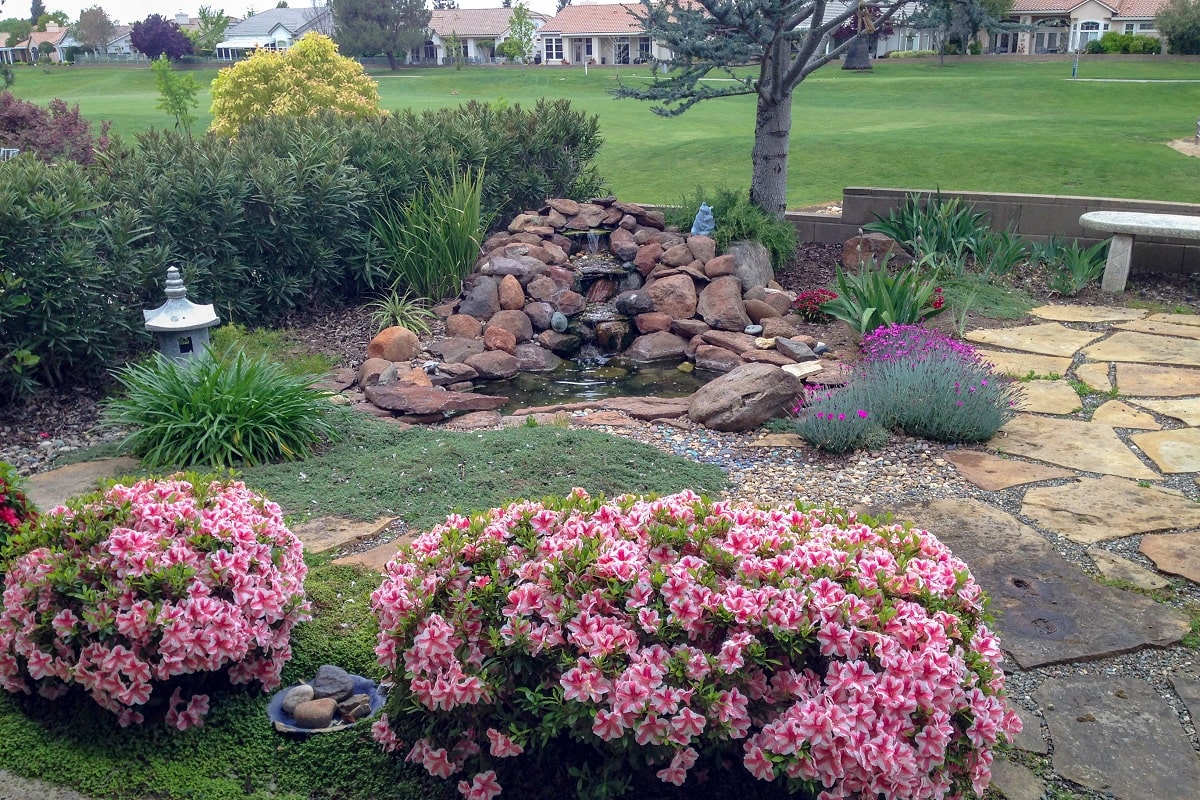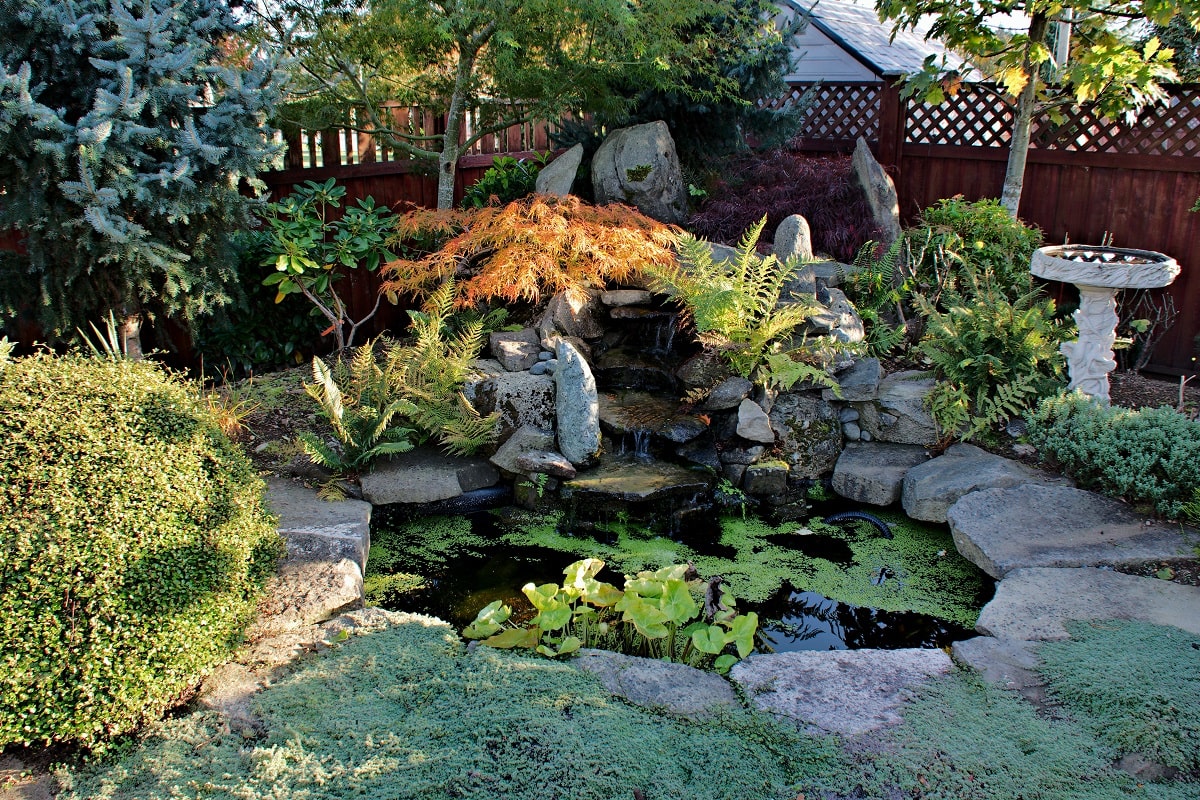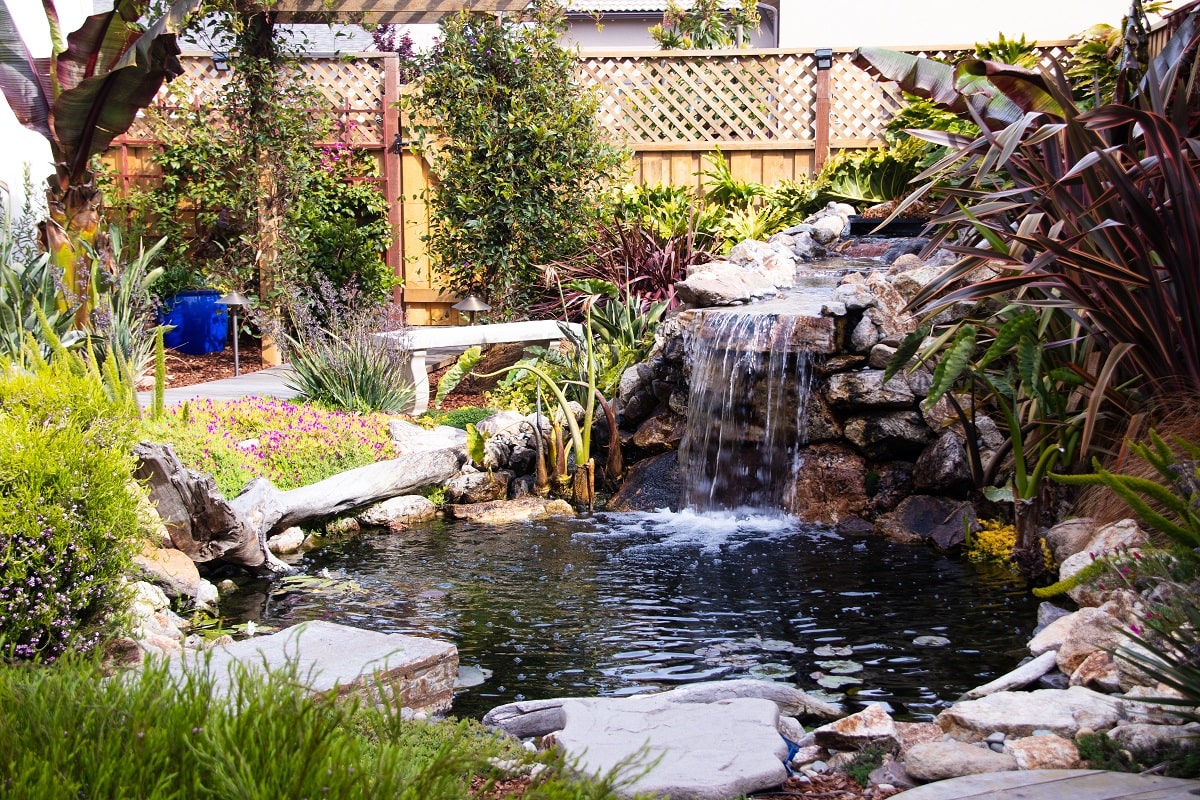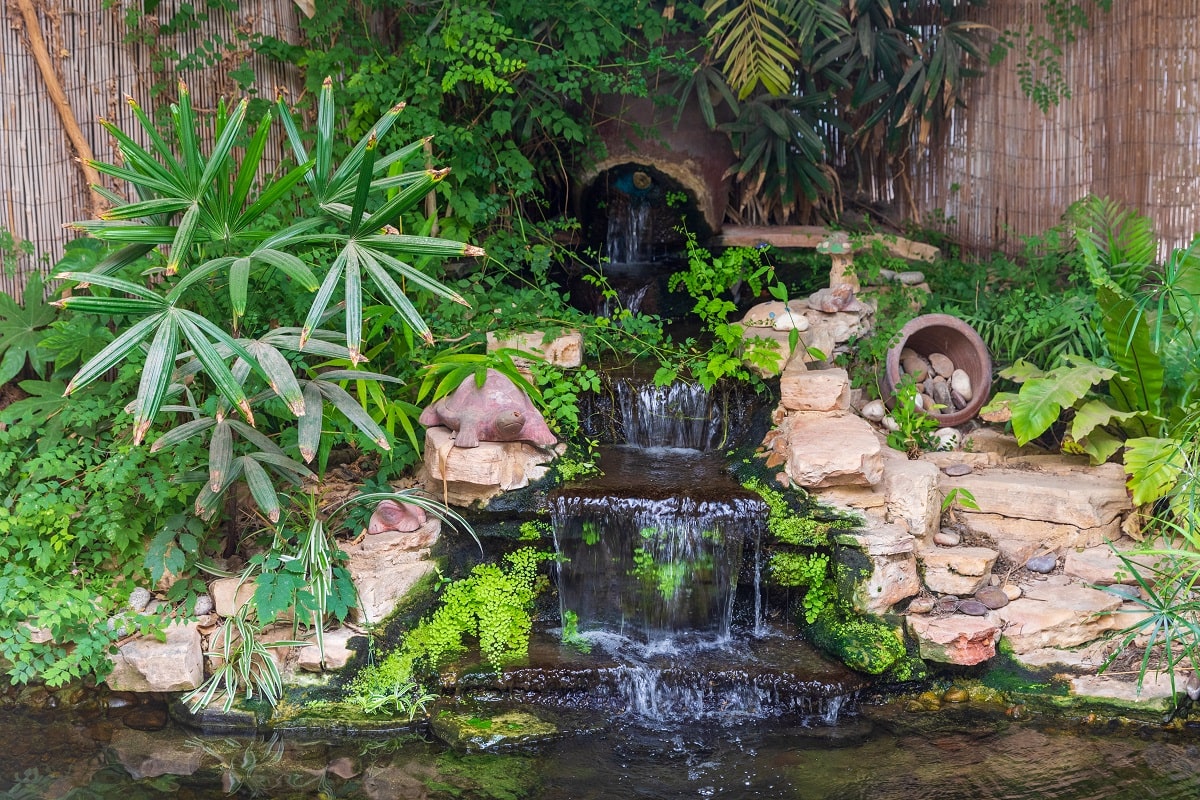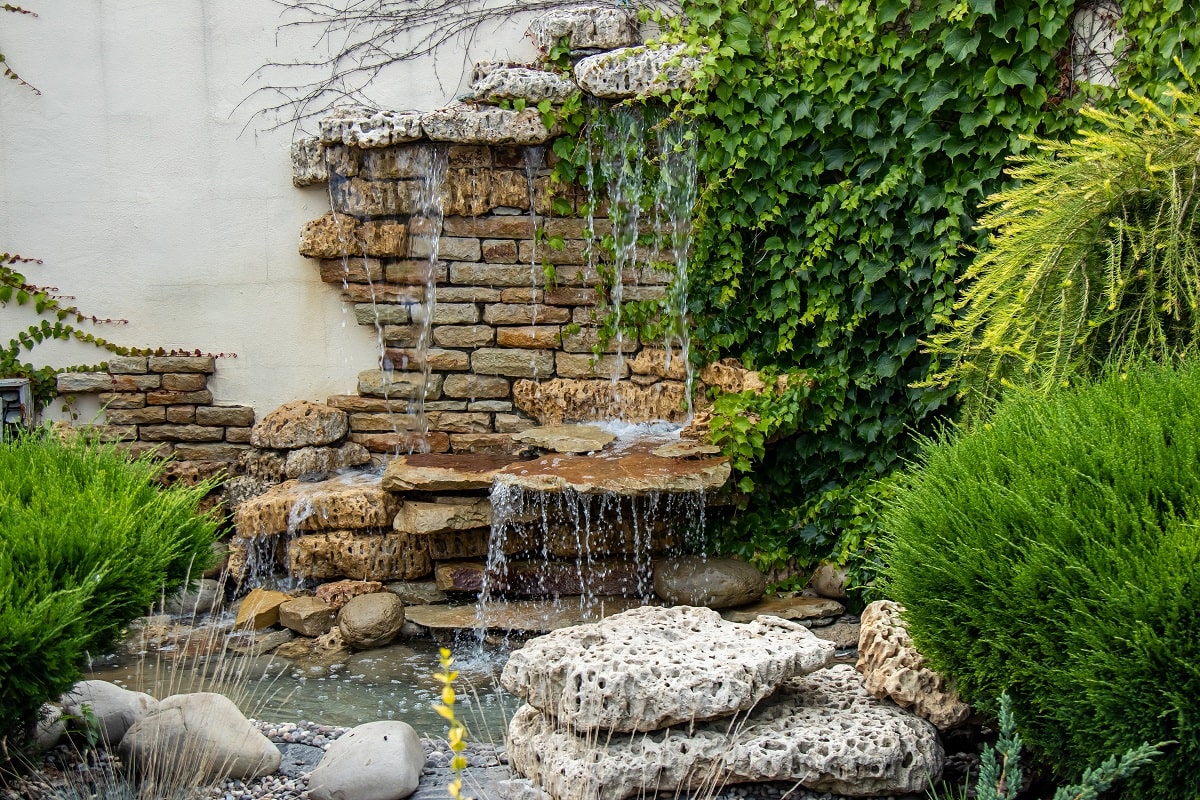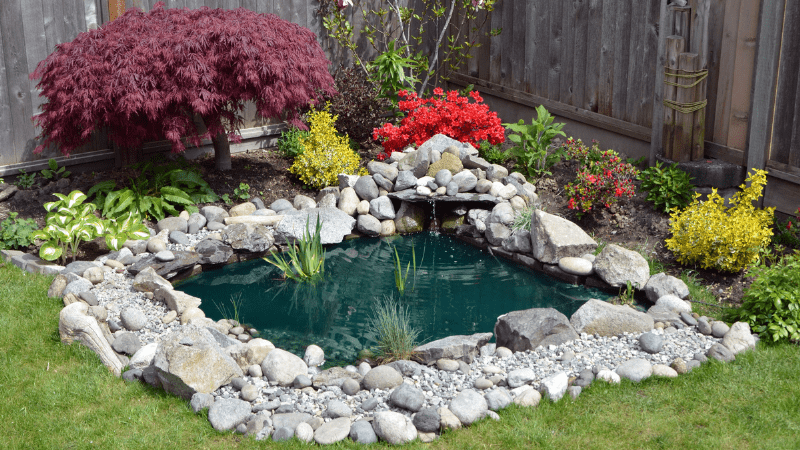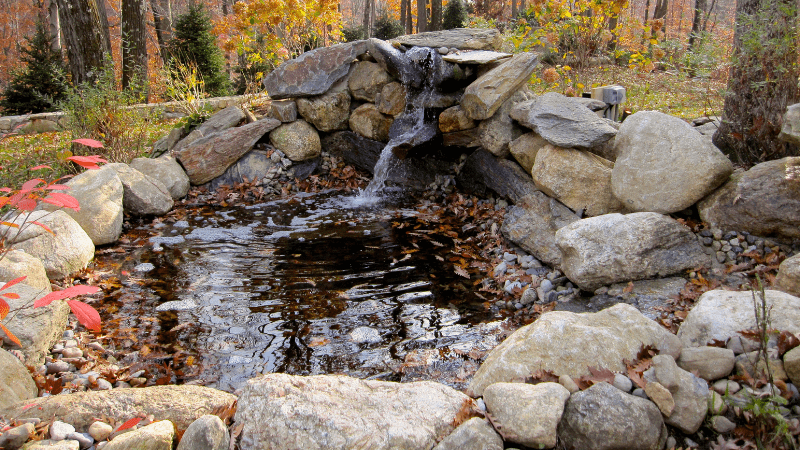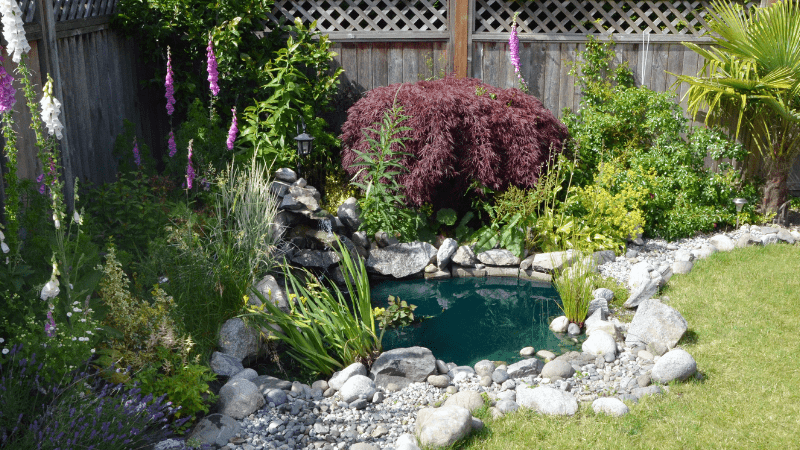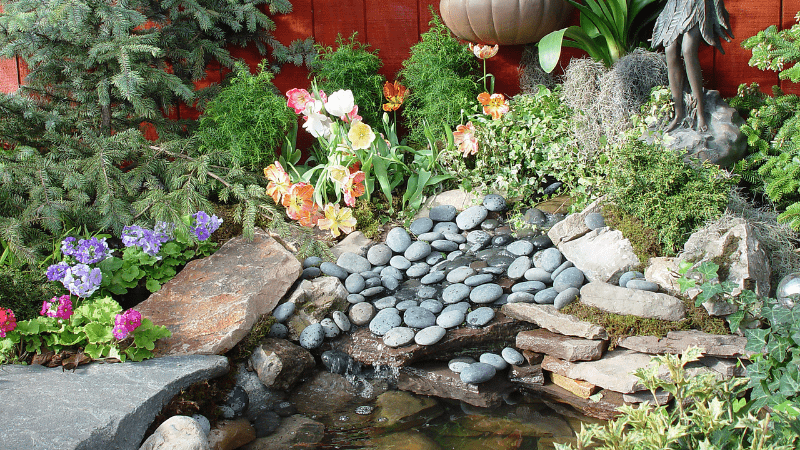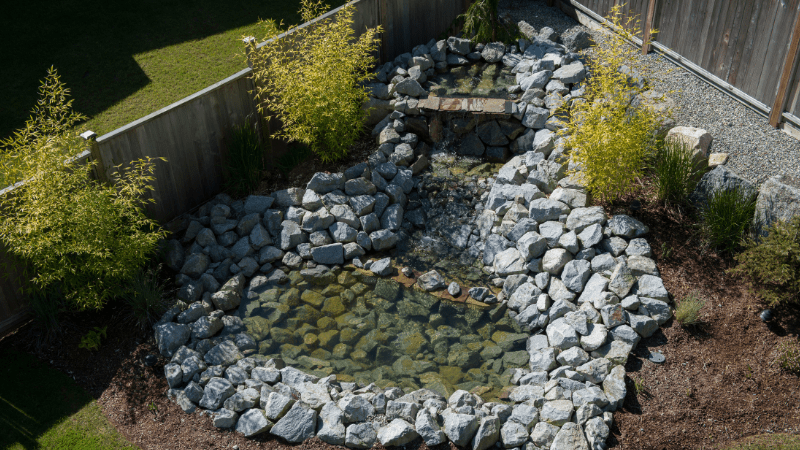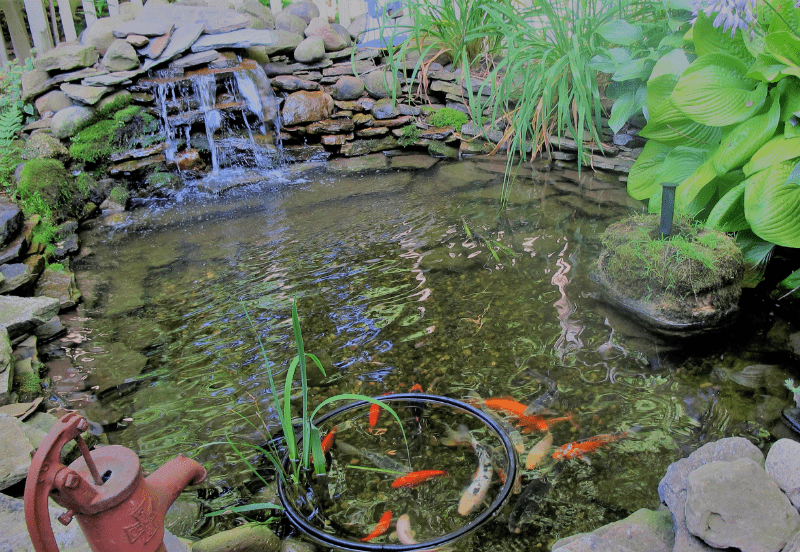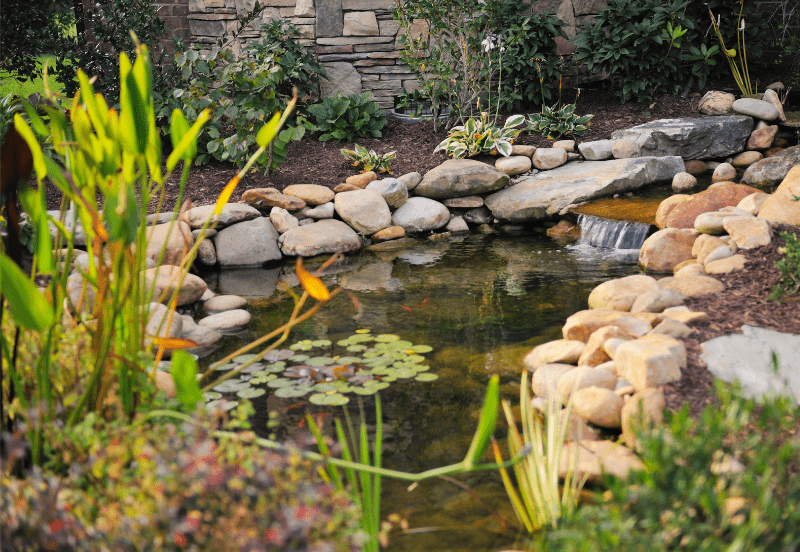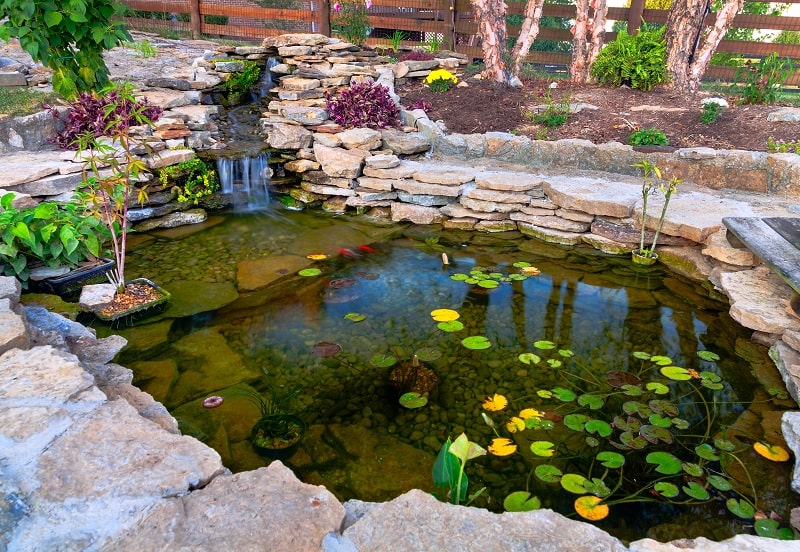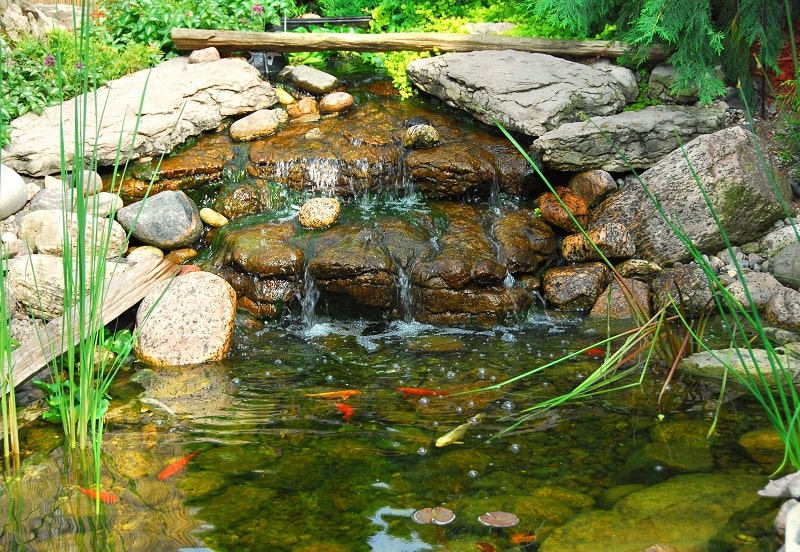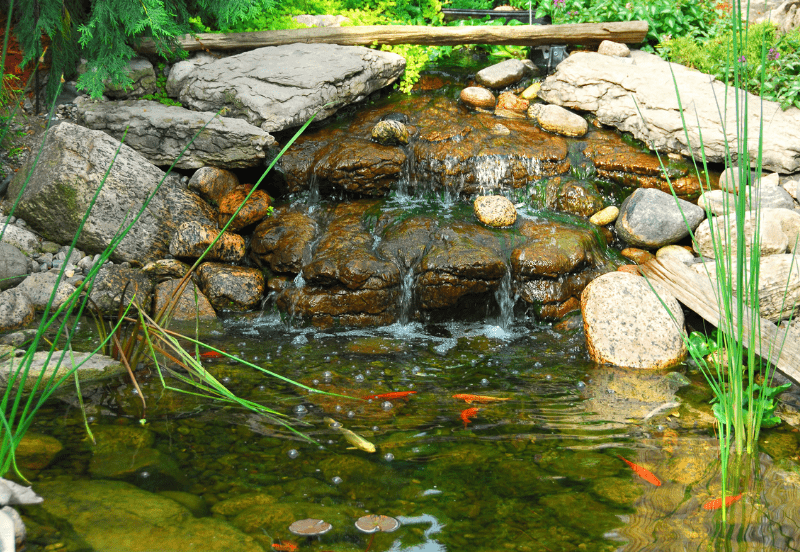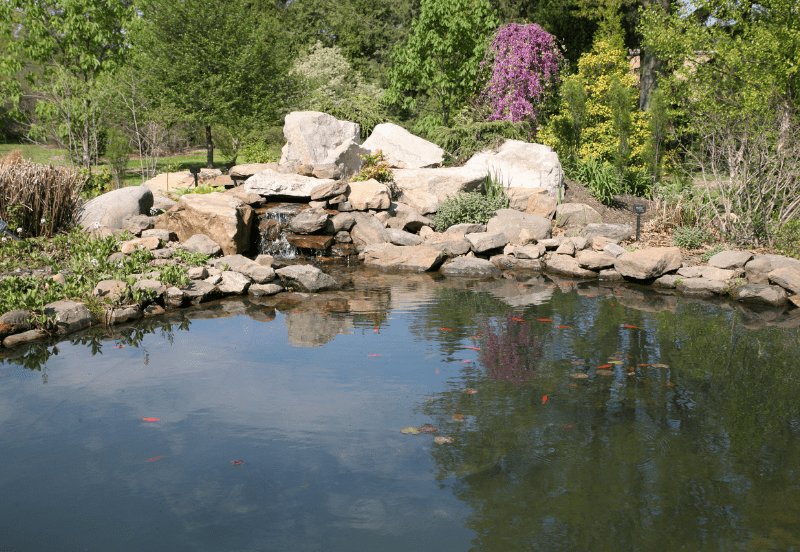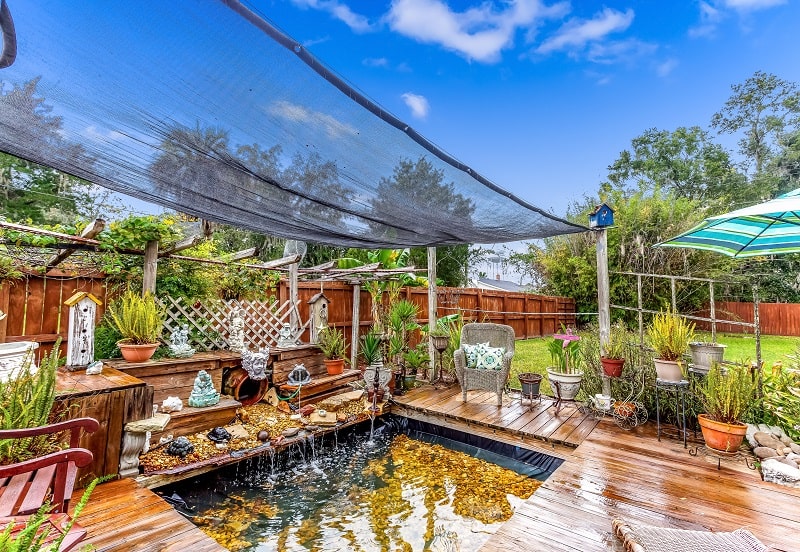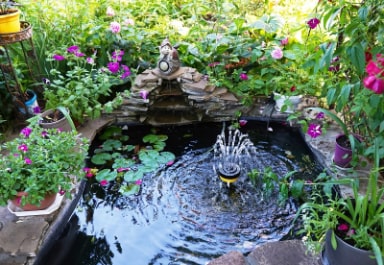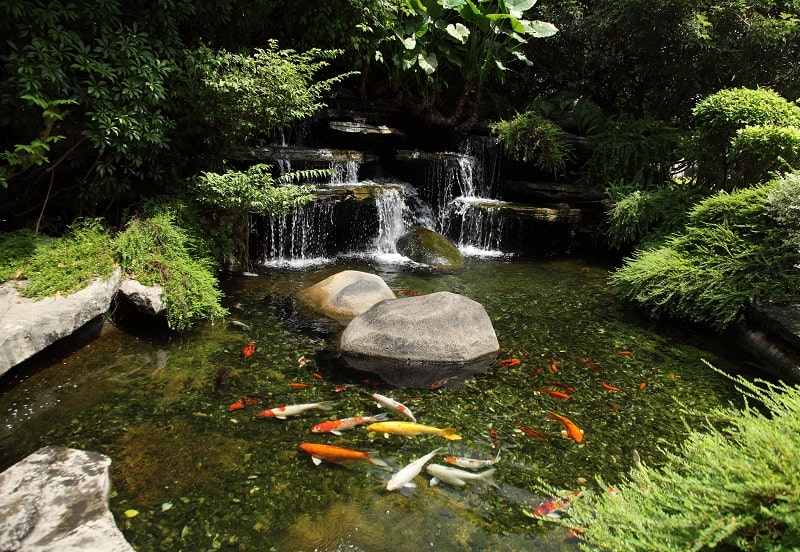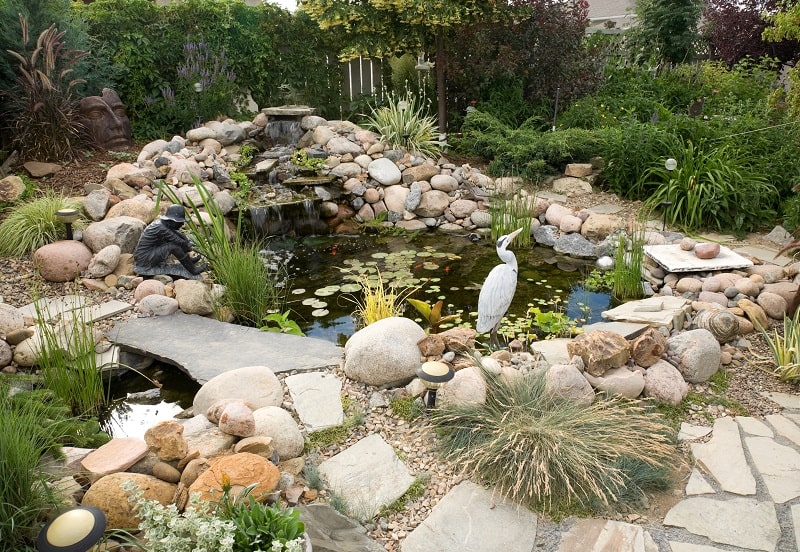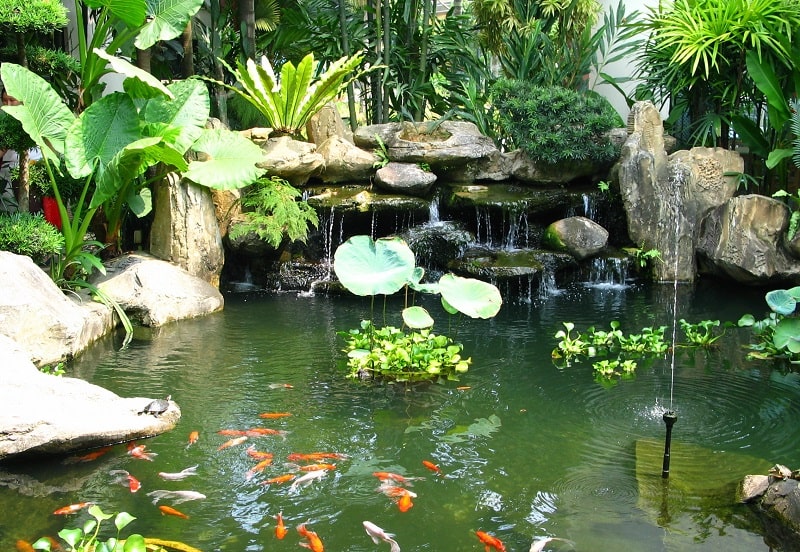 Want more pond ideas? Check out our huge list of 48 Cool Backyard Pond Ideas for more inspiration!
Once you've got a design in mind, it's time to start the building process! But, before putting the shovel to the ground, let's answer a few important and frequently asked questions.
Are Waterfalls Good for Ponds?
Not only do waterfalls provide eye-catching movement and relaxing ambient sound, but they are also actually beneficial for your pond. Waterfalls add oxygen to your pond's water (vital if you have fish), add movement to repel mosquitoes, and can be used to clean and filter the pond.
How Deep Should a Waterfall Pond Be?
A waterfall pond should be at least 2 feet deep. If you plan to add fish and aquatic plants or live in colder regions, you may want to go deeper to prevent the pond from completely freezing over.
How Do You Stack Rocks for a Waterfall?
To stack rocks for a waterfall, first set the bottom rock in place, typically your largest rock. Then layer the rocks up the waterfall. As you layer the rocks, angle them to direct the flow of water down to the rock below it. Place the waterfall spillway near the top and cover it with smaller rocks. Finally, frame the outside edges of the waterfall with large rocks to give it a more natural appearance.
A few tips to get a natural-looking waterfall include:
Use real stones instead of fake rocks.
Soften the edges of the waterfall plants.
Add twists and turns to the waterfall.
Look at real-life pictures of waterfalls, study how they look and try to mimic their appearance.
Creating your own unique waterfall is more of an art than a science. So, have fun with it, and don't be afraid to continually reposition the stones until you achieve the look you're after.