Pond Academy is reader-supported. Buying through links on our site may earn us an affiliate commission. As an Amazon Associate I earn from qualifying purchases.
Hardy Water Lilies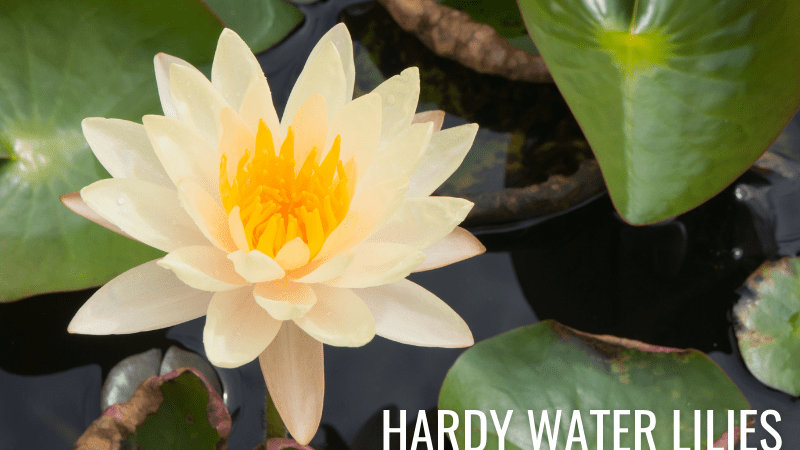 The Perennial Water Lily is a winter hardy floating plant capable of surviving winter conditions in a variety of locations. It is important to trim any dead foliage and lower your water lily containers down in the deepest part of your pond (at least 2 to 3 ft deep and even deeper in colder climates) several weeks ahead of the first frost.
If a water lily were to die off during the winter months, it is typically due to stress from crowding and overgrowth. This is In addition to a lack of sunlight for extended lengths of time and a buildup of snow or ice for several weeks.
Horsetail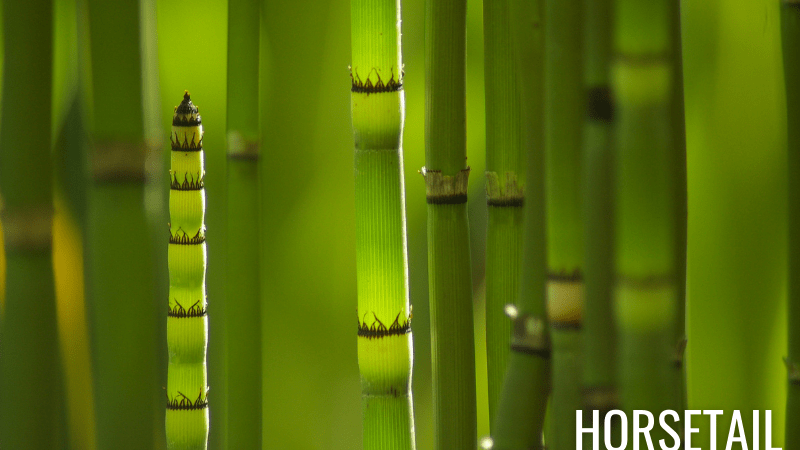 Also referred to as scouring rush, horsetail is well-equipped to survive USDA Plant Hardiness Zones as harsh as 3 and 4 in the winter. Horsetail has been around for millions of years and is known as a prehistoric plant.
The horsetail prefers to grow in damp soil and/or shallow water. They are considered a marginal pond plant with a rhizome system that thrives in just a few inches of water. During the winter, the main part of the plant dies off and allows the rhizome to remain below for proper wintering.
American Lotus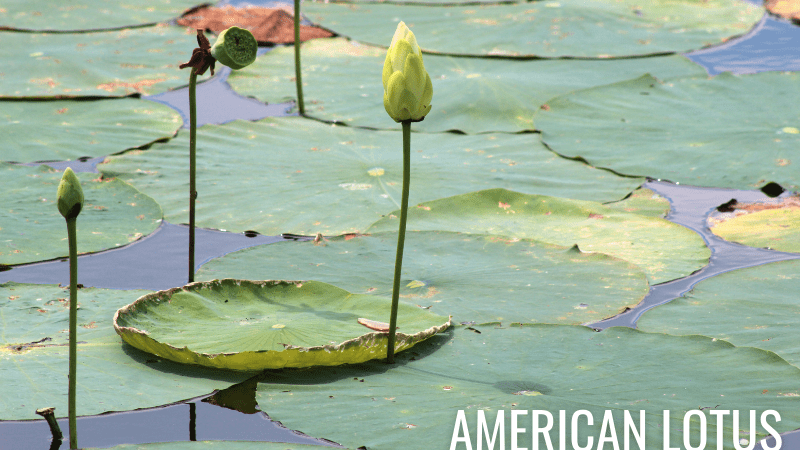 This big beauty is one of the large varieties of lotus, capable of growing upwards of 6 feet in height, whereas smaller varieties of water lotus grow to between 2 to 3 feet tall. Depending on the variety, American lotus can produce blooms between 3 to 12 inches across. This hardy pond lotus goes dormant throughout the winter, during cold temperatures and decreased sunlight.
If your water garden is not particularly prone to freezing solid during the winter, your lotus will be fine remaining in the pond throughout the winter months. After the plant has completely died back from the frost, you may remove the leftover dead plant parts and sink the plant's container into the deepest part of the pond (deep enough to keep the tubers from freezing solid)). In Spring, pull the container out and place it back on the planting shelf to regrow.
Arrowhead Plant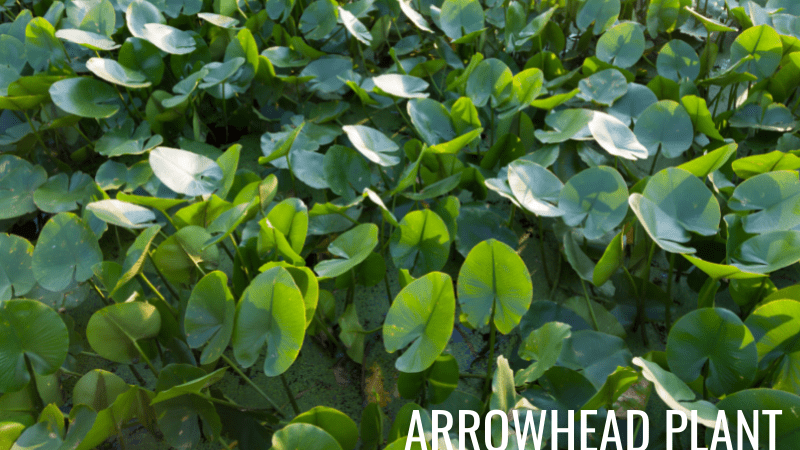 Often known by many titles, the arrowhead plant is commonly called an American evergreen, nephthytis, arrowhead vine, and five fingers.
As its name suggests, the plant sets forth an arrow-shaped leaf, with clusters of snow-white flowers spiking out. These little blooms are accentuated by bright yellow centers, as a show throughout the summer, against lush green foliage.
During the winter, the arrowhead plant is considered very hardy!
Pickerelweed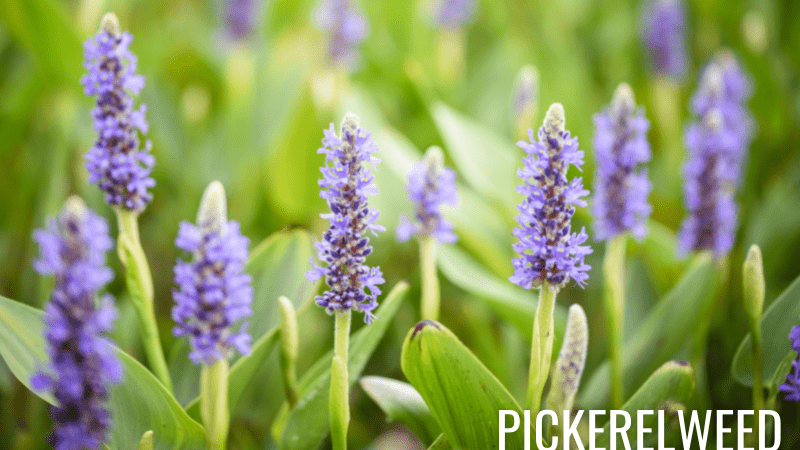 This member of the water hyacinth family is native to a large portion of North America and beyond. Also known as the pickerel rush, this aquatic plant is a great choice for planting in the shallow parts of your backyard pond.
The flowers and leaves remain above water, while a large portion of the stem remains beneath the surface. The seeds of the pickerelweed may be consumed like nuts, whereas younger leaves and stalks can be cooked and eaten as greens.
Overwintering the pickerelweed is not very difficult, either. Begin by cutting back the plant, ensuring the crown remains submerged in a depth of at least 4". As long as the crown is not allowed to freeze or be damaged by ice, the pickerelweed will survive the winter.
Lizard's Tail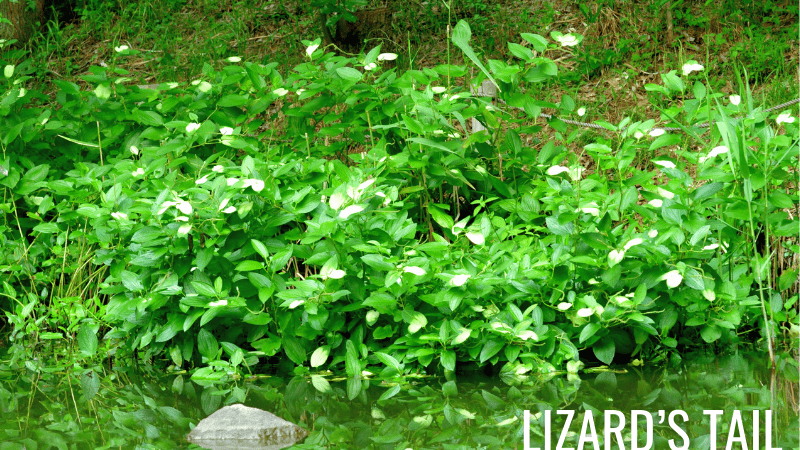 As a hardy perennial, the Lizard's Tail plant features heart-shaped, bright green foliage. White flowers bloom in 4 to 6" lengths, spiking out around the plant. The Lizard's Tail plant will be adorned with blooms from June through September, providing a citrus-like aroma.
The blooms are what give this pond plant its unique name as small green fruit begins to crop up. This plant is very fragrant, as well as shade tolerant. Not only does it handle cold weather well, but the Lizard's Tail plant is also easy to grow and thrives on the plant shelf with little to no protection.
Marsh Marigold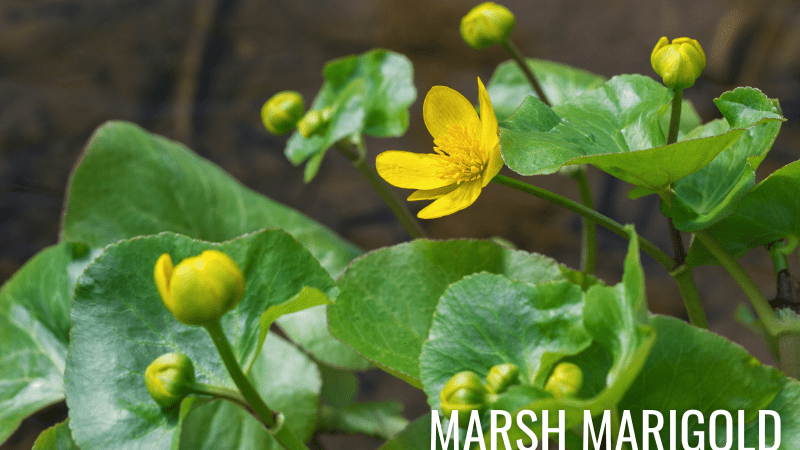 Adorn your pond with glossy heart-shaped or kidney-shaped leaves against shiny yellow flowers and a branching stem. The Marsh Marigold is a succulent plant, a perennial, that's known to grow between 1 to 2 feet tall. Clusters of blooms accentuate a hollow stem, featuring a buttercup-like shape.
In broad terms, the Marsh Marigold requires no special arrangements to survive the winter in shallow depths. In fact, freezing is not a death sentence for the Marsh Marigold, making it a great maintenance-free option for pond owners alike. Although you can sink it to the pond's bottom, it's not required. And if you do, you need to bring it up early on in the Spring as not to delay the blooming of its flowers.
Moneywort (Creeping Jenny)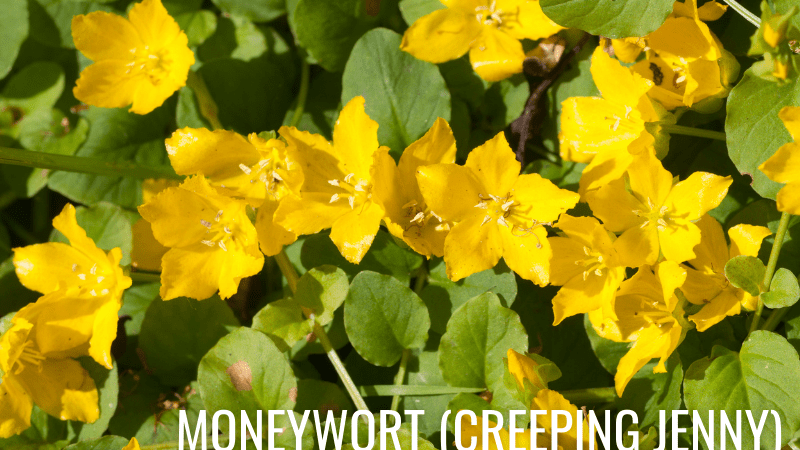 Creeping Jenny, a low-growing creeping plant, is a perennial featuring small, bright yellow flowers. The blooms aren't known to hang around for long, but they are pretty while they're around.
As it grows, the Creeping Jenny provides unique ground cover with leaves resembling tiny coins. This plant is hardy enough to survive cold winters, often returning in the springtime, through zones 4 to 9.
Corkscrew Rush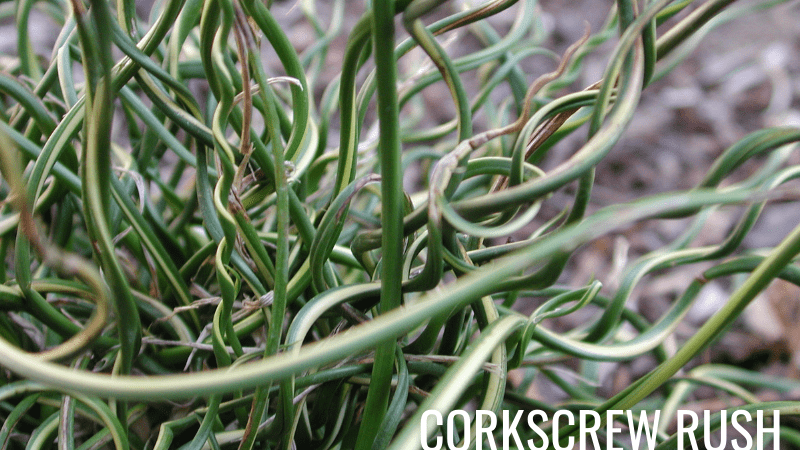 Corkscrew Rush is a fun and unique plant that will surely get people talking once they see it!
With dark green stems, the corkscrew appearance provides a collection of unique foliage without any leaves. Unlike any other pond plant, tubular stems twist and curl for eye-popping contrast and texture you'd be hard-pressed to find elsewhere. In fact, anywhere from 30 to 50 curling stems sprout out in all directions from an individual clump of Corkscrew Rush.
As winter arrives, the stems of the Corkscrew Rush will begin to die off. When planted in bog areas, the plants should be trimmed to 1 to 2" above the top of the water and left alone. Those living on plant shelves, or planting pots, can be trimmed to 1 to 2" in height and lowered into deeper depths of the pond. In Spring, the Corkscrew Rush should be brought back up when the ice has thawed.
Cardinal Flowers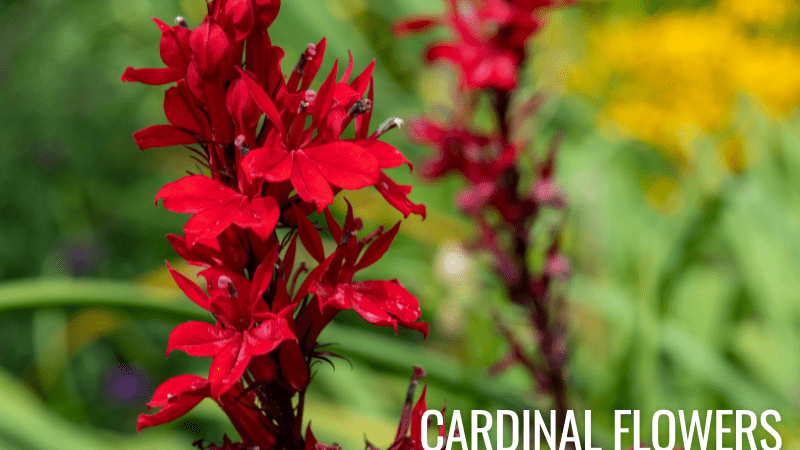 The Cardinal Flower, a perennial with vibrant cardinal red blossoms, is an excellent pond plant for those wanting to add vibrant color and style to their backyard garden pond.
They also overwinter well with very little maintenance!
Like many cold-hardy pond plants situated along the boggy area of your pond, you can simply trim any dead foliage to just above the water line and leave them be.
Plants in containers should be trimmed down to 1 to 2" and then lowered into the deepest part of your pond. Once Spring rolls around and the ice melts, you can bring your submerged pond plants back up.
In hardiness zones 6 and warmer, you can leave your Cardinal Flowers be for the Winter.
How Do You Keep Pond Plants Alive in the Winter?
Pond plants can be kept alive in winter with proper care, depending on the type of plant. Most cold-hardy pond plants can be left alone or lowered into the deepest part of your pond, while non-hardy plants will need to be removed and brought indoors.
It really comes down to the type of plant and your location. Check out our guide on how to keep pond plants alive over winter for the exact process.
Where Can I Find Winter Hardy Pond Plants for Sale?
You can find hardy pond plants for sale at your local garden or plant store. And many online plant stores specialize in water plants. Amazon.com also has a wide selection of quality, live pond plants for sale.